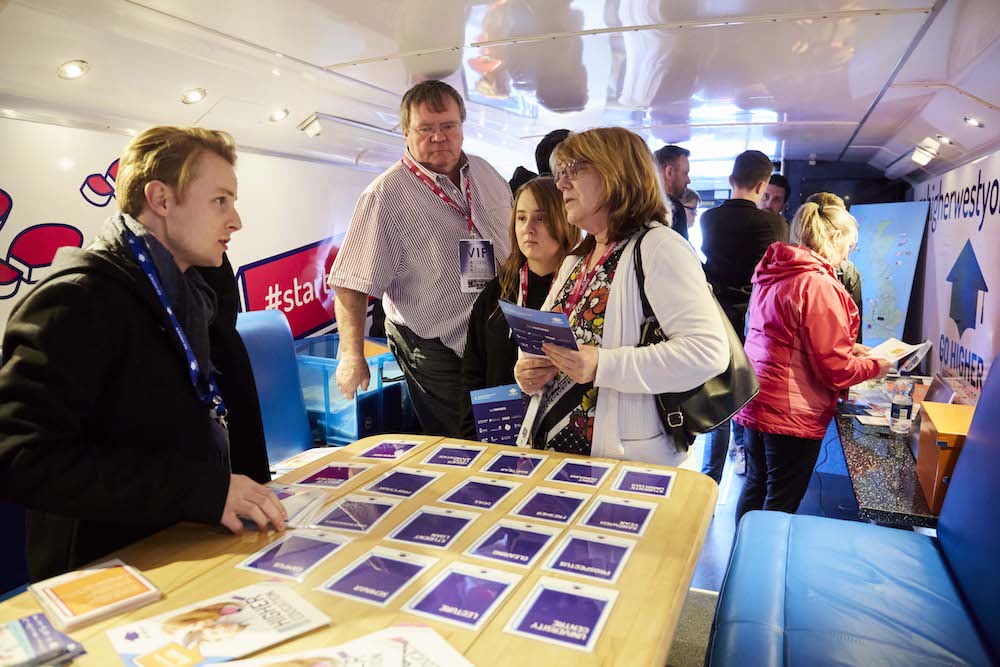 A new funding programme is providing community projects with the opportunity to access grants of up to £15,000 to increase the number of young people progressing into Higher Education from targeted areas across West Yorkshire.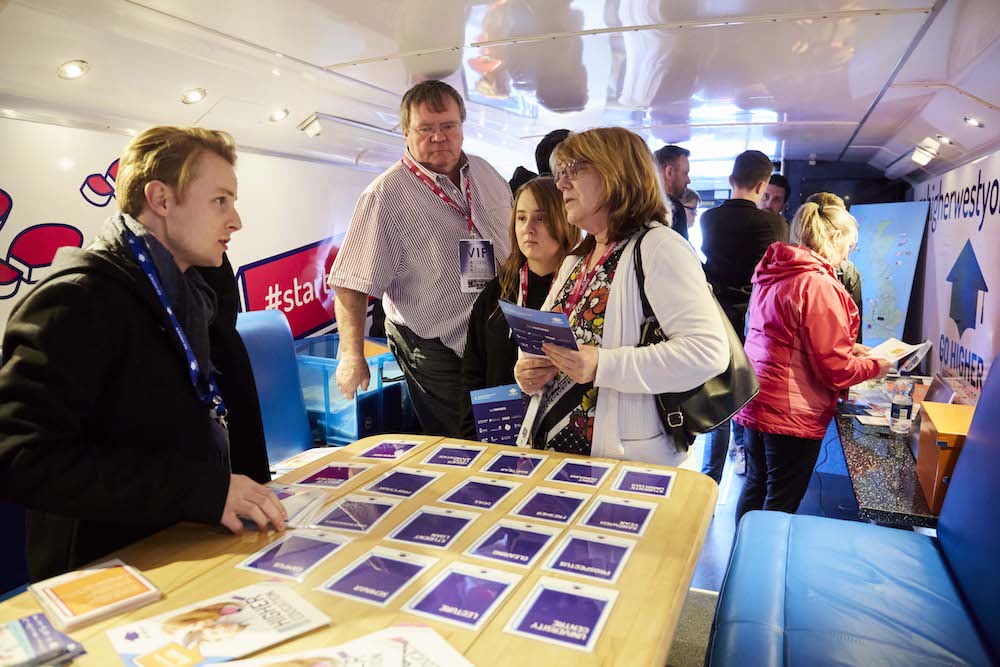 Go Higher West Yorkshire (GHWY) is a partnership of 12 Higher Education providers (colleges and universities) which aims to prepare people for further learning. GHWY is working with a local charity, Leeds Community Foundation, to distribute a total of £100,000 to community groups helping young people aged 13-19 progress into Higher Education from areas where rates of progression are currently low.
The programme is now open for applications from community projects delivering a range of interactive activities to enable young people to make informed choices about their next steps in education as well as supporting parents, carers and other family members to help better support their young person to do this.
The programme will provide small grants of £1,000 – £2,500 and large grants of £5,000 – £15,000 with the desired outcome of helping young people to develop their knowledge and awareness of the benefits of Higher Education as well as building their confidence and resilience to negotiate the challenges of accessing and succeeding in college or university life.
From providing one-off sessions or tutoring  to weekly creative sessions,  residential or ongoing mentoring,   the programme will seek applications from projects delivering activity before the end of December 2018 targeting 27 defined ward areas in Bradford, Leeds and Wakefield which Go Higher West Yorkshire supports.
The programme will seek application from projects delivering activity including: one-off sessions or activity; tutoring; weekly creative sessions; residentials or ongoing mentoring. The programme will end on December 31st 2018 and will target 27 defined wards in Bradford, Calderdale, Leeds and Wakefield which Go Higher West Yorkshire supports.
Helen Sykes, Partnerships Manager from Go Higher West Yorkshire, said:
"We are delighted to be working with Leeds Community Foundation to deliver this programme and ensure young people across the region are better informed about their choices surrounding Higher Education and the impact this could have on their lives. We hope to receive a diverse range of applications that will support existing activity in this area as well as encourage new and innovative projects that not only develop young people's confidence and resilience but also help to provide advice and prepare their parents, carers and other family members so they can offer the best possible support."
Leeds Community Foundation and GHWY will be hosting a briefing event on Thursday 14 June 2018, 10-11:30am at University Centre, College House, Leeds (Click here to book) to provide applicants with more details about the Go Higher West Yorkshire Grants programme, how to apply and the desired outcomes of awarded grants.
Pip Goff, Grants and Programmes Director of Leeds Community Foundation who is managing the programme, said:
"We are really excited to be involved with this programme and use our expertise and knowledge of the community sector to support the Go Higher team to increase awareness and access to Higher Education and help local young people and their families. All funded activity needs to take place before December 2018 so we would encourage interested community groups to attend one of our 3 briefing sessions in the next couple of weeks to learn more about the programme and access this funding to deliver impactful projects."
The Go Higher West Yorkshire Grants programme closes for applications at 12 noon on Thursday 28 June 2018. For more details on the programme, briefing sessions and how to apply visit: www.leedscf.org.uk/go-higher-west-yorkshire-grants