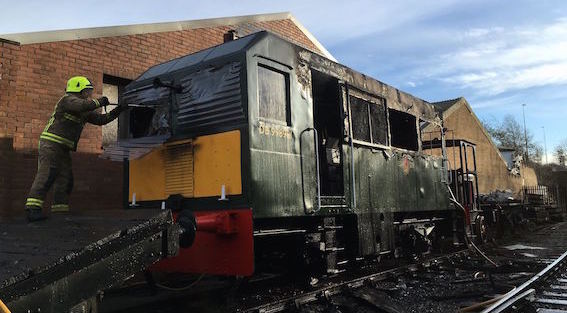 The EM2 Locomotive Society in Bradford are fundraising to restore OLIVe, the Overhead Line Inspection Vehicle, that has been a regular at Middleton Railway.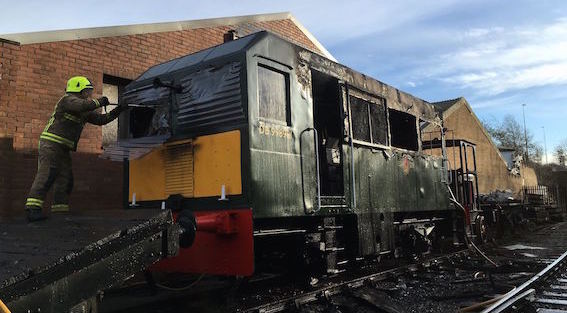 Readers may remember that OLIVe was nearly destroyed in a pointless arson attach at Middleton Railway's Moor Road base in Hunslet.
A spokesperson for the EM2 Locomotovice Society said:

"we are now starting the long road to recovery and it is intended that she will be watertight and intact by the middle of this year thanks to our friends at the Vintage Carriages Trust at Ingrow. We have the volunteers to do the work, but we need money for materials and transport.

"The current plan involves a move to Ingrow around the end of April or early May for the bodywork and then a return to Middleton for the interior to be done. We are now seeking donations to cover the cost of interior materials and potentially seats."
You can donate by going to: cafdonate.cafonline.org/5250#/DonationDetails  or by sending cheques payable to 'EM2 locomotive society' to 21 Harper Grove, Idle, Bradford, BD10 8NX.
Further details from www.em2ls.org.uk or by emailing info@EM2LS.org.uk.