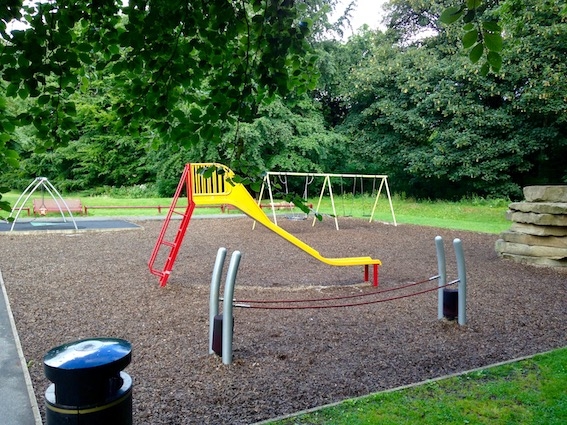 The Friends of Middleton Park are hoping to make improvements to the children's play area in the park – but they need your help.
With Council funds stretched to breaking point, the Friends are applying for external grants and they need comments from residents to show funders that there is real demand for the new facilities.
Rachel Darton from the group told South Leeds Life:
"We are trying to raise funding to improve the playground area and want to triple the play area in size with loads of new equipment catering for kids of all abilities. But we can't do it without your help!"
With the funding deadline looming they'd love it if you can get back to them quickly.
Based on the previous consultation responses, the playground improvements that are proposed will encourage age specific play, with a toddler climbing frame and integral slide, junior swings, junior multi-unit climbing frame, cradle and boat swings.
It will also encourage communal play with a multi swing, group springies and spinning dishes. There will also be a see saw and rope swing and inclusive roundabout and 2 inclusive springies, which will be accessible to children of all abilities, including wheelchair users.
It will encourage more free form and imaginative play, with new earth bunding, stepping stones, carved boulders, art features and water puddle play features. We will make the area an attractive place for all families to visit with trees, wildflowers, seating and picnic benches, suitable for all to enjoy. Rubber surfacing will be installed under the play equipment.
Please look at the plans on their Facebook page and show your support there or email them at info@fomp.co.uk or write to the Friends of Middleton Park, c/o Tenants Hall, Acre Close, LS10 4HX.