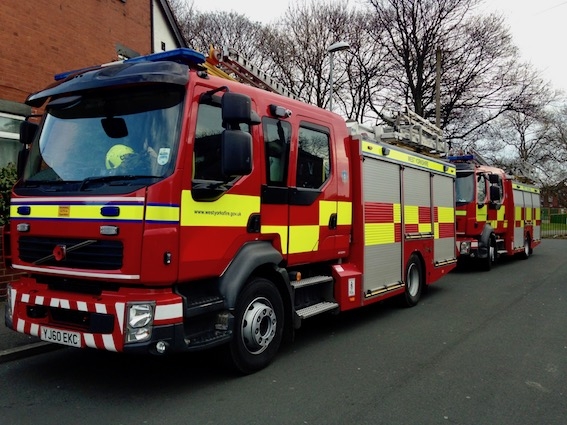 Firefighters were called to blaze at Leeds Laser Cutting Limited on the Crescent Trading Estate, Dewsbury Road in Beeston this morning (22 June 2018).
Two fire engines from the nearby Hunslet Fire Station attended just after 10am. The fire is thought to have been started by a machine malfunctioning. It was extinguished using a hose reel, two foam extinguishers and high pressure fans were used to deal with the incident.
Two men, aged approximately 30 and 50, suffered smoke inhalation at the scene.