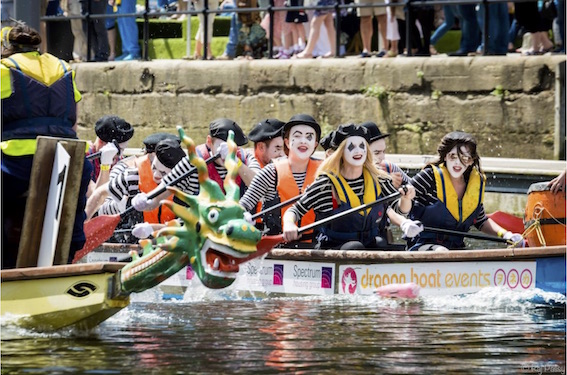 Leeds Waterfront Festival 2016 is back for its 9th Year! Date confirmed: Saturday 25 – Sunday 26 June 2016
Leeds Waterfront Festival brings the city's waterways alive each year by hosting a fantastic eclectic mix of music, performance, arts and fun for all the family. The festival will be jam- packed with activities and creativity on the water, boats and on dryland, stretching across 4 miles of Leeds waterfront.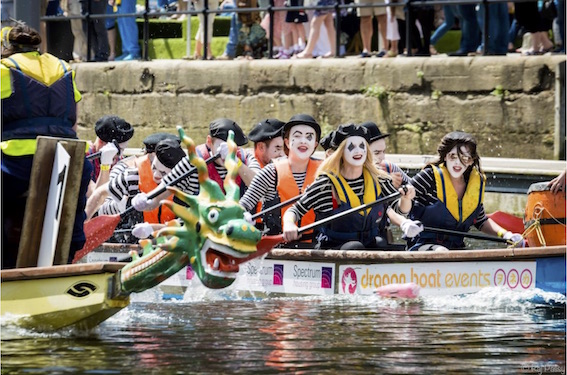 2016 is the 200th anniversary of the completion of the Leeds Liverpool canal and this year's festival promises a special celebratory weekend of Arts, Entertainment, Music, Food, Drink and family fun right across Leeds Waterfront from the heritage of Armley Industrial Museum and Thwaite Mills to the family-friendly activities, music and street food at Leeds Dock and Royal Armouries; the party is always buzzing at Brewery Wharf and The Calls and a taste of French culture hosted by Brasserie Blanc at Victoria Wharf…finishing up at the fabulous Granary Wharf, the start of the Leeds Liverpool.
This year we are very pleased to have The Tetley joining the festival line up too, hosting two days of live performances, hands on workshops and artists talks over the festival weekend.
We are delighted to announce that the festival will running a series of creative workshops funded by Leeds Inspired, on the run up to and over the festival weekend. These workshops are designed to inspire local people to get involved in the festival creatively and explore all that is wonderful about Leeds waterfront, with an opportunity to exhibit and perform over festival weekend!
There'll be an incredible barge 'yarn-bomb', creative writing workshops and spoken-word events, photography and film making opportunities, Graffiti master-classes and live street art, junk boat building, art-runs, heritage trails & guided walks and even 'splash-mob' performances! For more information about how to get involved in any of these activities, check out our facebook page.
We are delighted to be working with talented local artists and creatives this year including Matt Abbott, writer, poet and spoken word performer, our very own mermaids at Yorkshire Life Aquatic, Graffiti Artist HYRO GRAFF, Knitting Communities Together, Veggie-Runners and many other artists and performers all set to illuminate the waterfront likes it's never been seen before!
There'll be Musical Barge gigs and boat trips all along the waterways provided by festival hosts Canal Connections, canoe demonstrations, dragon boats races and a very exciting Junk Boat race!
We are also very excited to have quirky dancers 'Them Two Dance' performing 'Random acts' across the festival on Sunday 26th and the popular 'Seven Bridges' walk and actors placed around the festival to guide visitors and share the heritage and exciting stories about Leeds waterfront over festival weekend.
There's lots of ways to get involved in this year's festival from getting creative in one of our workshops, joining community clean ups, performing or volunteering on the day to joining our events management team! If you'd like to get involved, we would love to hear from you!
Links: