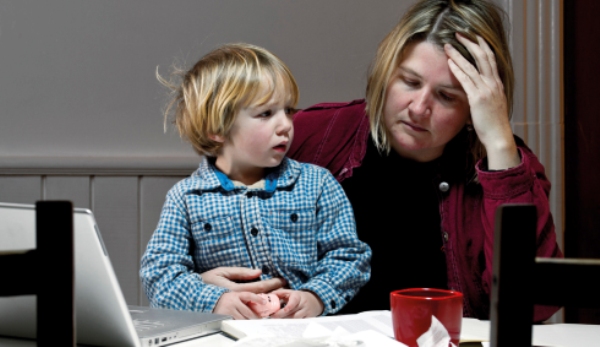 Yorkshire families in debt are under increased pressure of relationship breakdown and struggle to provide the basics for their children, says a new report released this month by Christians Against Poverty (CAP).
The charity's Changing Perceptions report reveals that debt has caused arguments for more than three quarters of Yorkshire clients, leading to complete relationship breakdown in one third of these households.
Julia Johnson, Leeds South debt centre manager, said:
"Some of the families we're helping are in really heart-breaking situations, where crushing debt problems have
made relationships very difficult.

"The report confirms what we are seeing here across Yorkshire and Lincolnshire, where CAP has 20 debt centres: Being on a low income can make paying for essentials and managing arrears feel impossible. 80% of parents are struggling with providing the basics for their families and are desperately aware of the negative effects of household debt on their children."
CAP client *Rebecca said:
"I was struggling in debt, I was struggling to provide for my three children. It was very hard. It drove me to drinking which I couldn't afford."
When CAP debt coaches visit clients in their own homes, they bring hope helping clients to prioritise essentials and restore order, helping each client find a route out of debt. CAP UK operates through a partnership network of over 600 churches offering a range of services: Debt Centres, CAP Job Clubs, CAP Money, CAP Life Skills and Fresh Start courses to help clients in their local community.
If you would like help from CAP please contact them on their Freephone number: 0800 328 0006.
This post is based on a press release issued by Christians Against Poverty
Photo: Bevan Trust