Ex-professional sportsmen have helped hundreds of employees across West Yorkshire talk about mental health and suicide through awareness-raising sessions funded by the West Yorkshire Health and Care Partnership.
The charity State of Mind Sport has just completed a two-year contract, commissioned by West Yorkshire Health and Care Partnership's (WY HCP) Suicide Prevention Programme, to take its 'Mental Fitness Sessions' out into businesses across West Yorkshire, particularly targeting those with a high proportion of men.
West Yorkshire has higher suicide rates than the England average, with significantly more men taking their own lives than women.
State of Mind Sport's mental fitness sessions involve ex-professional sportsmen sharing their own personal mental health experiences to help raise awareness, tackle stigma and ultimately prevent suicide.
The WY HCP-funded project, launched in the aftermath of the pandemic, aimed to proactively target workforces – particularly male – across the county, to encourage vital conversations around mental health and suicide.
The project saw a total of 50 sessions delivered across Leeds, Wakefield, Calderdale, Bradford and Kirklees, reaching 1,348 people – two-thirds of which were men – exceeding the project's initial target of 1,250 people.
The sessions were delivered by ex-sportsmen including Ian Smith, an ex-Super League Rugby League referee, and Jimmy Gittins, a former Wakefield Trinity and Dewsbury Rams player, who in 2002 suffered a horrific injury while at Sharlston Rovers, breaking his neck in two places, putting an end to his playing career.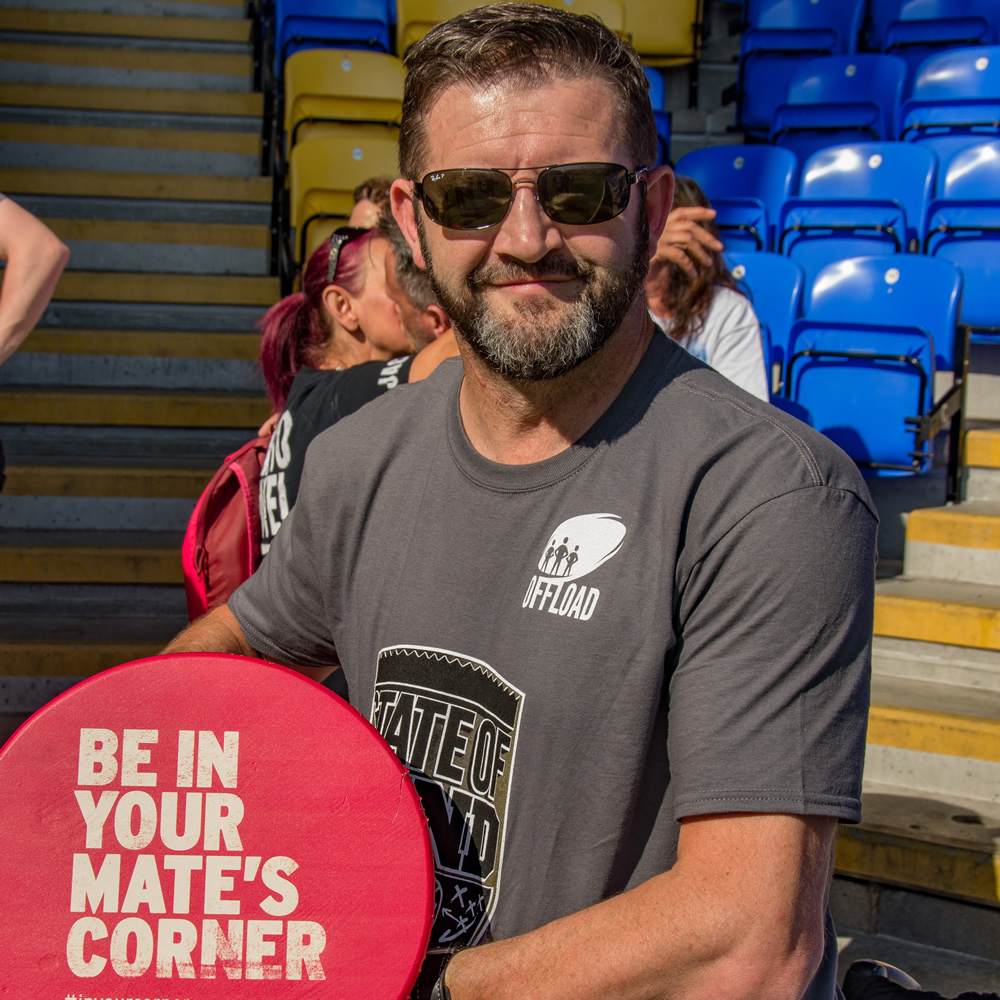 Jimmy, who has been involved with State of Mind Sport since 2011, said it's important to him to share his experiences and potentially help others. He said:
"I went through a devastating injury which changed my life. For a long time I thought: 'What do I have to offer somebody?' But it's allowed me the opportunity to get out there and talk about my own personal story.

"When you get feedback to say: 'You've made my life better; you've given me a different outlook', it's incredibly humbling and makes what you do so worthwhile.

"Someone coming to our sessions when they perhaps didn't realise what they were and getting more out of it than they expected, I think is really powerful."
Philip Cooper, co-founder of State of Mind Sport, said:
"This contract has been great, to take our training across as many places as possible.

"The people delivering the sessions all have lived experience of mental health.

"Through their lived experience and their link to sport, it provided lots of opportunity to talk about anxiety and low mood.

"They can talk about loss and defeat and dealing with anxiety before they go out onto the pitch; there are lots of ways to introduce a whole host of mental health issues using sport analogies."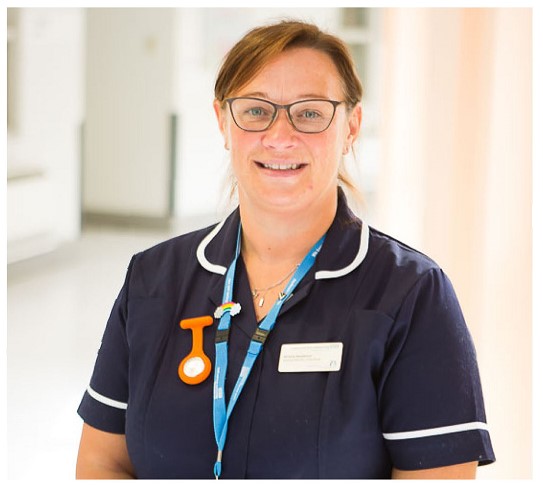 Nichola Sanderson, a senior responsible officer for WY HCP Suicide Prevention Programme and deputy director of nursing at Leeds and York Partnership NHS Trust, said:
"This has been a brilliant project to work on – it is great to see State of Mind Sport being able to reach people across West Yorkshire who might not ordinarily talk about mental health or suicide.

"Suicide prevention is relevant to everyone and the more people who learn the signs to look out for, what to say, and where to direct people towards help, the more lives could potentially be saved.

"Suicide is preventable and we can all have a part to play in bringing the rates down in West Yorkshire."
Among those who received the State of Mind Sport training were staff at Pure Retirement in Leeds, which employs around 300 people.
Lisa Whitehead, the company's human resources business partner, said:
"Sadly we all know people who have taken their own lives and it was difficult not to get emotional when the subject came up but it was dealt with in a really tactful way.

"The focus and approach of the workshop was great. We don't really talk about mental health enough especially – stereotypically but still noticeably – guys.

"It often seems like in male culture there's no space for weakness and so leading them in through sport seemed an accessible way to broach a difficult subject. Sport is a universal language we can all get behind and feel passionate about."
To find more out about State of Mind Sport and its training, including a free e-learning course, visit stateofmindsport.org.
For the latest suicide prevention news, training, resources and support in West Yorkshire, visit suicidepreventionwestyorkshire.co.uk.
Free, 20-minute online suicide prevention training is available to all, and can be accessed on smartphones, at the Zero Suicide Alliance, to gain skills and confidence to help someone who may be considering suicide.
This post is based on a press release issued by West Yorkshire Health and Care Partnership's (WY HCP)
Whilst you're here, can we ask a favour?
South Leeds Life is published by a not-for-profit social enterprise. We keep our costs as low as possible but we've been hit by increases in the print costs for our monthly newspaper – up 83% this year.
Could you help support local community news by making a one off donation, or even better taking out a supporters subscription?
Donate here, or sign up for a subscription at bit.ly/SLLsubscribe