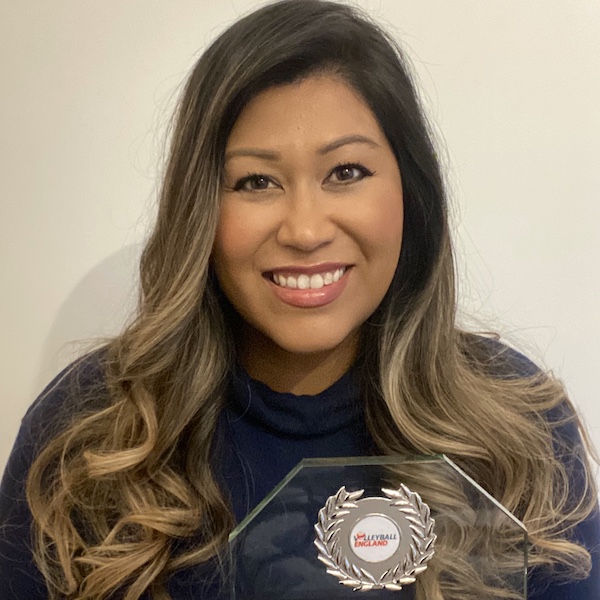 Coach Elaine Brown of the Leeds Gorse Volleyball Club has been named the 2019-2020 Volleyball England Coach of the Year.
The club, based at the Ruth Gorse Academy on Black Bull Street in Hunslet, was also a finalist for Club of the Year and two additional coaches were finalists for Young Coach of the Year and Volunteer of the Year.
Brown says this achievement was a team effort among the Leeds Gorse Volleyball Club (LGVC), The Gorse Trust Academies, Gorse Gets Healthy and University of Leeds.
Over the past year, Coach Elaine Brown has gone above and beyond developing volleyball across Leeds through her outstanding dedication, promotion of equality and inclusivity, and has methodically taught, coached and trained players according to their specific skills and needs.
Brown works in a full-time position as a Volleyball Coach across The Gorse Academies Trust, is the Director of Youth Volleyball Development at LGVC and is the developmental coach at University of Leeds. Through these roles, she has introduced volleyball to over 6,500 students, trained staff and coaches across the Trust and Leeds Club, and led sessions among all junior Leeds teams, the Yorkshire Volleyball programme and at University of Leeds.
In primary and secondary academies, Brown has adapted lessons per year group to build volleyball related motor skills, basic techniques, footwork, skills and game play.
She has successfully launched after school volleyball clubs at each of the nine academies and has also provided CPD sessions for staff members in each academy so they will be better equipped and prepared to continue promoting volleyball. Top students compete in the Annual Gorse Games, and now that there is enough growth, a year round Gorse Volleyball League has been created. Through these efforts and talent identification, LGVC has a record number of junior players.
The Gorse Trust has also launched a new programme, 'Gorse Gets Healthy' in which students are taught and encouraged to live a healthy lifestyle. As volleyball is one of the three major sports under GGH, Elaine provides extra volleyball focused fitness sessions, volleyball tutorial videos (GGH YouTube) and social media posts.
She is also taking the initiative to develop beach volleyball in Leeds. Fingers crossed for approval on this proposal!
Regarding the Leeds Gorse Volleyball Club, Elaine led the programming for sessions, and as a result, each team had their most successful year in terms of development, wins and team unity.
The U15 girls' team in particular, led by Brown and Lizzie Carrick, was due to play in the finals round of the National Volleyball Championship competition making this a record for the farthest level a junior Leeds team has reached. Elaine also led the Yorkshire Junior girls programme and provided much support for coaches.
Additionally, Coach Brown has helped build a partnership between The Ruth Gorse Academy and the Men's National Volleyball Team which has been a great success, and truly inspires the junior players to keep working hard and achieve their goals.
To ensure the success of the women's programme in Leeds, Elaine served as the assistant coach for the Women's 1st team and made it a priority to aid in the transition of younger players moving up to higher levels of competition. In addition, Coach Brown is the Beginner and Intermediate Coach at University of Leeds and has also helped support the Leeds Beckett Women's Volleyball programme on several occasions. Next year, Elaine plans to expand volleyball into colleges starting with Elliot Hudson College, so youth in the area will have opportunities to develop and play at every level from primary, secondary, college, university and of course with the Leeds Club.
As Coach Brown is an advocate for inclusivity, she organised the club's first LGBTQ+ Open Play Day in conjecture with the Leeds LGBTQ+ Fringe Festival and plans on repeating the event each year. She has also laid the groundwork to launch a SEND sitting volleyball programme throughout the Gorse Trust and LGVC to ensure people of all abilities have the chance to play, develop and compete in volleyball.
"As a woman of colour, I believe it is important to have diversity in sport. Collaboration is key; we are stronger together! Growing up, I wish there would have been more role models in sport who looked like me, so now, it is my privilege to be that person for the young people I work with across Leeds.

"As a coach, I am firm but fair. Teaching players how to become good teammates is crucial not only in volleyball, but also in life."
If you are interested in joining the Leeds Gorse Volleyball Club, please reach out on social media or visit leedsvolleyball.org.uk for more information.