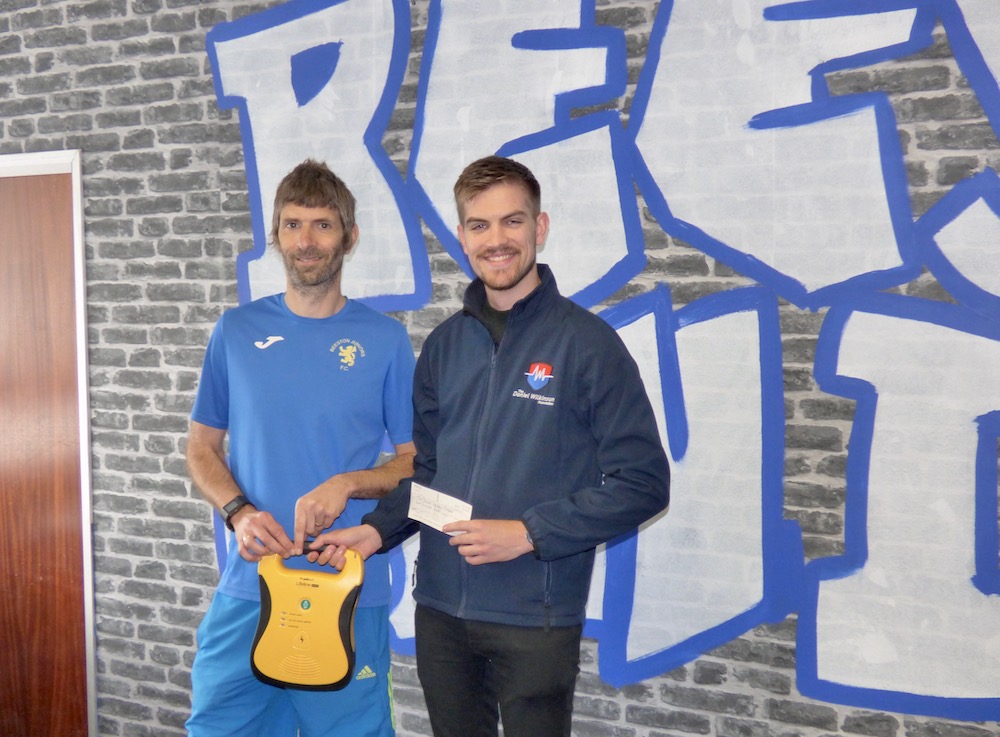 Barry & Jill Wilkinson from the Daniel Wilkinson Foundation, together with Dan's best friend Scott Lewis, visited Beeston Juniors FC at their Cardinal Square base on Saturday (18 May 2019) to hand over a defibrillator.
Having a defibrillator on hand at the club could potentially save someone's life. Every week in Britain 12 people aged under 35 die from Sudden Cardiac Death, even though they show no symptoms and have no family history of heart disease. Restarting the heart quickly after it has arrested is key to saving a life and given that it may take an ambulance 10 minutes to arrive at the scene, using a defibrillator is the best way to do that.
Daniel Wilkinson was a very fit young man playing football when he died at the age of 24, three years ago. His parents decided to set up the Foundation in his name to distribute defibrillators to grass roots sports teams who might struggle to fund one themselves and to fund screening programmes for young people involved in sport.
Club Secretary Lee Horsman has seen the club's fortunes rise over recent years from being down to just three teams to a full range of teams from 5 year olds up to two open age teams. The club decided it ought to fundraise to buy a defibrillator and Lee raised £500 by running the recent Leeds Half Marathon.
Having been in touch with the Daniel Wilkinson Foundation for advice about buying one and further fundraising, they discovered they were eligible to receive a free machine. In return the club has donated the £500 raised to the Foundation so that it can continue its work.
The defibrillator was demonstrated to club members and is very easy to use. Once activated it gives clear instructions and will not proceed unless it is happy that these have been carried out correctly – eg fitting the pads to give a good contact. The machine monitors the heart to assess the patient at all times, so there's no chance of giving extra unnecessary shocks.
Barry Wilkinson explained:
"It very difficult for us, but we absolutely know it's right what we're doing, it's what Dan would've wanted us to do.
"We know that Small clubs like the one that Dan started playing football with struggle to keep going, so we are more than happy to do our little bit  to help. And we hope you never have to use it."
Lee Horsman responded:
"On behalf of everyone associated with Beeston Juniors, just thank you so much for coming, we can't thank you enough. Please take this cheque with our best wishes."
To donate to the Daniel Wilkinson Foundation click here.
Photo: Lee Horsman receives the defibrillator from, and hands a cheque to, Scott Lewis from the Daniel Wilkinson Foundation