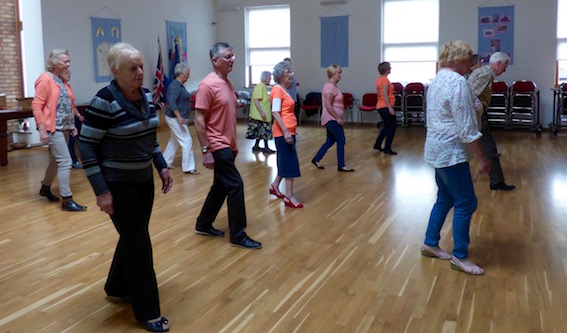 Trinity Network run two line dancing sessions for active older people at their base in Belle Isle.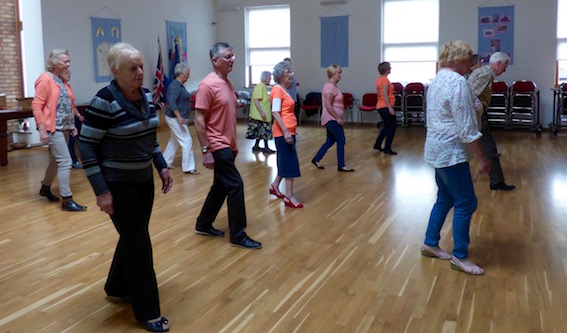 Linda, the volunteer who leads the sessions says she's danced all her life. A trained instructor, she took over running the group 12 years ago as a stopgap, but is still doing it to this day.
Sheila Shaw is a regular at the group. "It keeps me fit and my brain active" she said. "The great thing about line dancing is it's something I can do on my own, I don't need a fella!"
Line dancing is a gentle form of exercise involving synchronised steps and turns to music. It's also a great way to meet new people and enjoy friendly company.
The sessions run every Wednesday at 1:45pm and Thursdays at 1pm at the URC Church on Nesfield Road.
Lynda Williamson, CEO at Trinity Network is keen to get more people up and dancing so she's organised a special free taster session.
After the dancing there will be tea and scones and a chance to find out about the many other activities and services provided both at Nesfield Road and at their Dewsbury Road centre in Beeston.
Trinity Network supports older people in the South Leeds community to stay active. It provides daily hot lunches as well as many activities, advice and support.
For more information ring (0113) 270 3935 or visit: trinitynetwork.org.uk.
FREE TASTER SESSION
Line Dancing followed by tea & scones
Thursday 23 June, 1pm, Trinity Network, Nesfield Road, Belle Isle