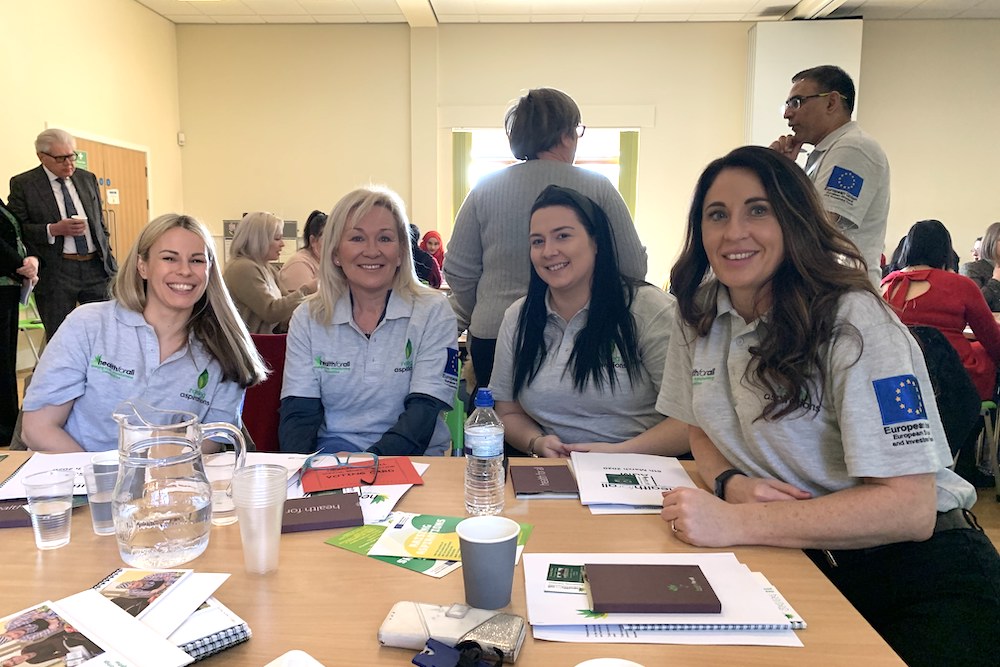 The Raising Aspirations team at Health For All are running a number of small face to face groups starting next week. The team's aim is to help people living in South Leeds get into education, training and employment
Confidence Building & Overcoming Barriers
Mondays 9 November until 14 December, 10am-12pm Tenants Hall, Acre Close, Middleton, LS10 4HX
ESOL & Employability Skills
Tuesdays 10 November until 26 January, 10am-12pm Beeston Village Community Centre, Beeston Park Place, LS11 8DQ.
Upcycling course with a view to setting up your own business
Thursdays 12 November until 17 December, 10am-12pm Tenants Hall, Acre Close, Middleton, LS10 4HX.
Spaces are still available, please call the Raising Aspirations Team on 07487 664352 or email RA@healthforall.org.uk for more information and to book your place.
Photo of the Raising Aspirations team taken pre-Covid