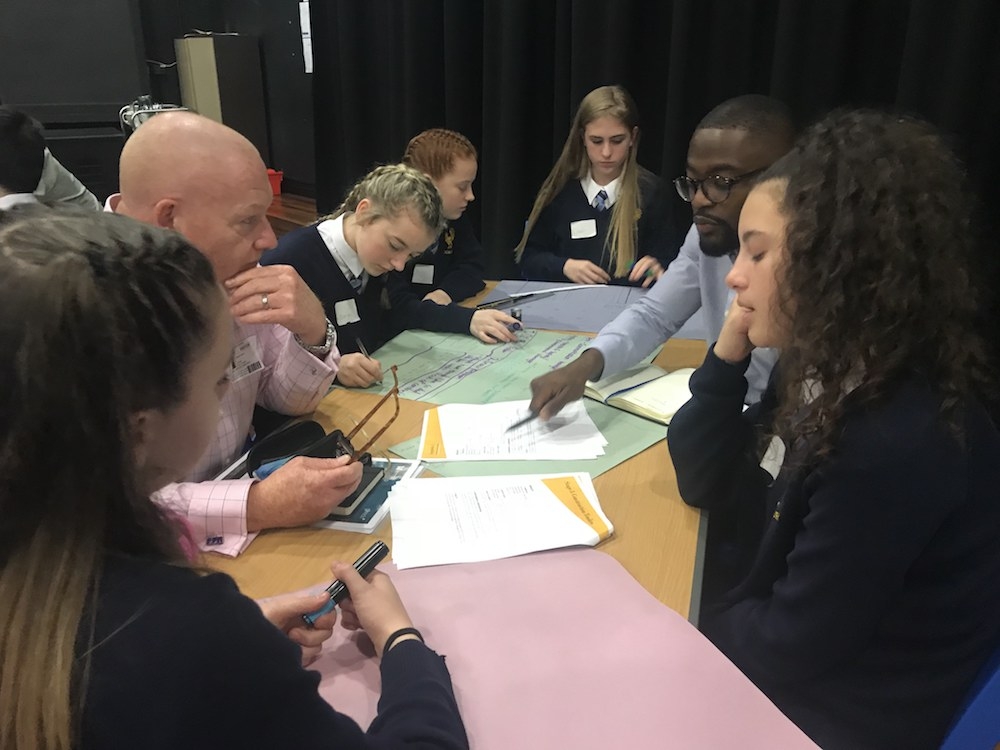 Students from Cockburn School in Leeds got the chance to see what life in the construction industry is really like when a team from the building consultancy responsible for the Olympic Stadium, Pinewood film studios and Daytona Speedway joined them in the classroom last month.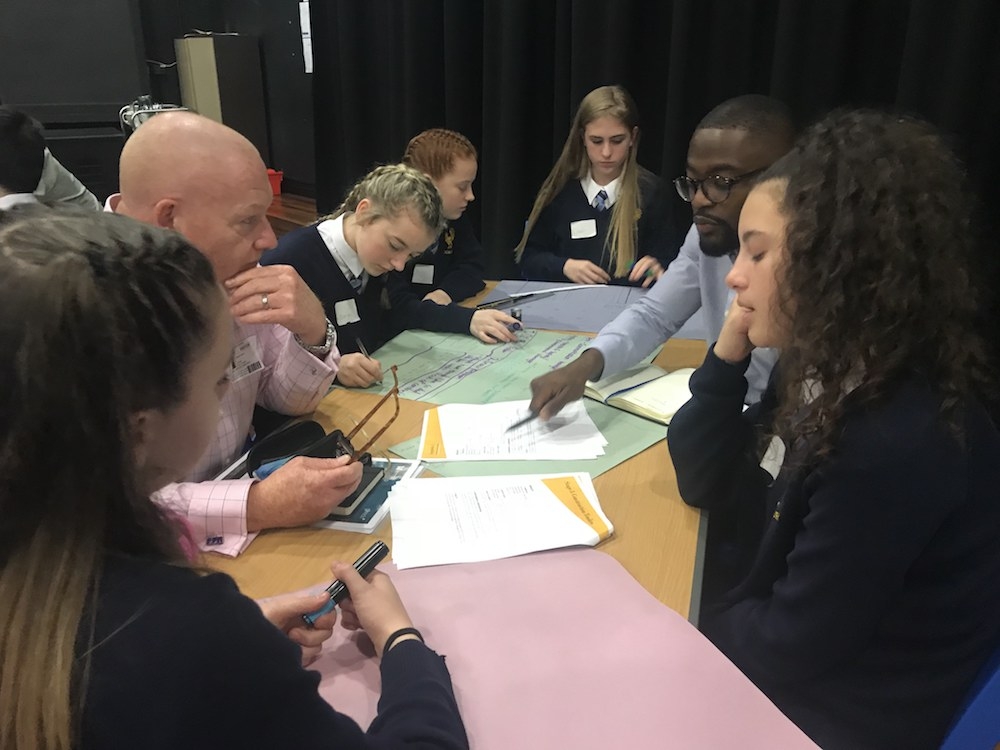 Property and construction consultancy Gleeds, teamed up with educational charity The Transformation Trust, to organise a curriculum-aligned challenge which saw 60 students aged 11 to 14 take part in a specially devised workshop.
The participants were split into groups of five and spent the day planning every aspect of a hypothetical construction project at Windsor Castle.
The initiative has been mirrored in secondary schools across the country as part of the business' annual Global Challenge volunteering event. This year, staff from across its 68 offices worldwide will be donating a total of 7500 hours – the equivalent of over three working years – of their time in a bid to inspire the next generation of construction professionals.
The best entries from the 64 UK workshops will now be put forward into a national final, with winners selected by a top panel including Gleeds Chairman, Richard Steer and Partner at Make Architects, Ken Shuttleworth, with the successful team winning a tour around Windsor Castle.
Lord Andrew Stunell, the peer heading up a review of challenges faced by the construction industry post-Brexit, has lent his support to the programme, saying;
"To meet the current skills shortage the UK construction sector must recruit one person every 77 seconds until the year 2021. If we are even going to come close to that we first need to engage with young people and I think this is a really fantastic way of showing off everything construction has to offer."
Steve Green, Director of Gleeds in Leeds went on to say;
"Our industry is facing a huge challenge in terms of recruiting new staff and it is up to us to try and change the misinformed perceptions, encouraging the next generation to take up careers in our industry. Having seen the imagination, creativity and raw talent on display during our workshop I am confident that this year's Global Challenge can inspire students everywhere to look at construction in a new light."
Rob Dixon, Head of School at Cockburn, said:
"I am extremely proud that our students had the opportunity to work with professionals who work on a global scale. At Cockburn, we challenge our students to be aspirational and provide a host of opportunities to work with and be inspired by professionals. Meeting with and working alongside the Gleeds team on this royal project encourages them to understand how exciting the world of work can be."