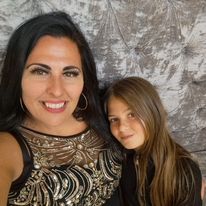 Diary of a Fat Girl.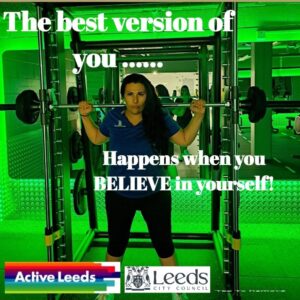 PROUD TO ANNOUNCE!!!!
NEW JOB ROLE – ACTIVE LEEDS.
4TH JULY ONWARDS IM THE NEWLY APPOINTED DUTY MANAGER AT THE STADIUM AND DRYSIDE AT THE MIGHTY JOHN CHARLES CENTRE FOR SPORT.
I specialise in events, day to day fundamentals and all areas but I'm particularly excited about the brand-new gym being installed as we speak.
I'm so happy to be joining a very hard working skilled amazing team at JCCS and Middleton leisure centre is only a stone throw lol from me so I will not be a stranger.
My very skilled amazing colleague Rhian takes the managerial role at Middleton and fearnville and the brilliant team at Middleton will continue to smash through those objectives and visions. I'm so proud of what we have achieved in the time we have been there and seeing the gym 900 members plus and a wealth of 3g centre bookings is amazing. the soft play is confirmed to be rectified at the end of this week finally thanks to my amazing boss Liam Southwell and will be opening in the near future.
I'm blessed to have had the most AMAZING FANTASTIC YEAR at Middleton and i have made the most amazing friends.
Lauren Gunney-McKeag Natalie Summers Claire Westgarth Amina Seidu Adam Allotey Sidonia Gibson Tamara Noble Nick Daniel Lindsey from jam entertainment, Codie and Richard and many many more, please don't be offended if i didn't mention just happy to be on cloud 9.
I now teach singing at l b academy at south Leeds and sing at Middleton Elderly Aid – can't believe this year and the smiles its brought.
message me for anything you need, gym appointments, events, weddings bookings, site tours etc.
We are also currently recruiting for Active Leeds so msg me for details, we are looking for a strong team with a strong positive mind set.
love always –
Clare – it's not been the easiest but the strong survive x positive vibes always.
Diary of a Fat Girl.
Early i know ……….lol ,
but this is how i operate basically so… update days of life.
I worked last night and finished at 11pm home for 11.45pm.
I'm up at this time to go swim at Pudsey leisure centre…then work till 6ish.
I've had an amazing holiday in kusadasi Turkey , bought a new Nissan Pulsar and would have been finalist in calendar girls, Sunday gone but due to numbers they cancelled but hey ho all good fun.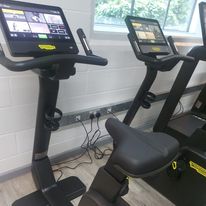 I'm back in role at John Charles and running a storm between 3 buildings and getting to still adjust to complex and team but all exciting. back into fitness swimming and eating well.
I've lost over a stone and a half since ditching Meds and I'm so glad i did as i feel me again.
4 long years on Meds helped me blend into society but not be me, and i gained 4 stone making me sedated and miserable so I'm very happy in myself ultimately.
I get some frustrations from people in my life as I'm very busy as a person and do a lot, so they find it difficult to see me at times and see me smiling and dancing all over social media which is real very real as like i said I'm happy but also life comes with its own problems just like everybody else.
the way i operate is with the thought process life is a blessing so every day we breathe again, thank God for today, my health, the roof over my head, family, job, good life but…….
people just see my social media smile and when going through a difficult period they feel i don't care because I'm so happy tick toking and living my dreams.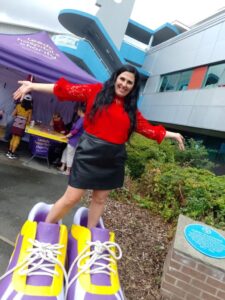 I do care but people need to communicate where they are at as although psychic it has to be channelled in a direction for me to know.
I get criticism and anger directed at me at times through other frustrations, I will not change my personality to suit, I tried that it made me extremely unhappy.
my weight is not an issue anymore as I've learned to love this vessel of a body that keeps me alive.
A few Weeks ago, out on a Saturday in Leeds with my friend Natalie to celebrate passing all her exams at uni. This girl came to my campaign denim for dementia from the other side of the city and was there in person for support of me which was so nice.
I love social media, i love the connection but do yourself a favour be present, communicate and show up because watching others through your phone and not talking or vice versa leaves people with assumptions.
I've had some lash out this week for this reason this week and it's as simple as talk to each other.
going to enjoy Saturday and celebrate achievements in life and toast to Nat's better life and successes because life is for being happy.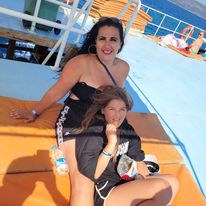 Queens court is amazing and all that end as it's so fun so going to smash that end of town as its just me all over.
inflatable blow up flamingos hanging from washing lines is my vibe all day lol.
No matter what keep doing you! demand respect as a person and to be treated right because being submissive gets you nowhere.
Learn to love you and look after you because you'll get nowhere trying to fit everybody's box.
Just keep SWIMMING x
Life too short to be unhappy so surround yourself with people who love and support you and understand and you smile often.
"Clare says You can get a Free pass for 7 Days for Gym and Swimming Pools. You can get these at John Charles Stadium".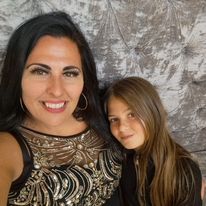 Always have gratitude for what you have your the lucky one my Nana always said xxx.
Clare Brooke.