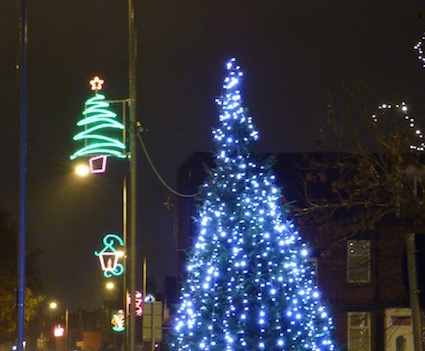 As we head towards December it's beginning to look a lot like Christmas as South Leeds prepares to switch on its Christmas lights.
Here's a run down of events around the area:
Middleton
Thursday 30 November, 4pm at Middleton Park Circus. Carol singing with children from local primary schools.
Hunslet Carr
Thursday 30 November, 5pm outside Arthington Court sheltered housing on the corner of Balm Road and Moor Road. There will be carol singing with the choir of Hunslet Carr Primary School. Refreshments will be served.
Beeston
Thursday 30 November, 6pm outside the Co-op on Town Street. The Salvation Army band will be leading the carol singing and hot food and drinks will be served in the Beeston Parish Centre afterwards.
Holbeck
Sunday 3 December, 5:30pm outside St Matthew's Community Centre by Holbeck Moor.
Belle Isle
Tuesday 5 December, 4pm on Belle Isle Circus with carols led by children from Windmill Primary School.