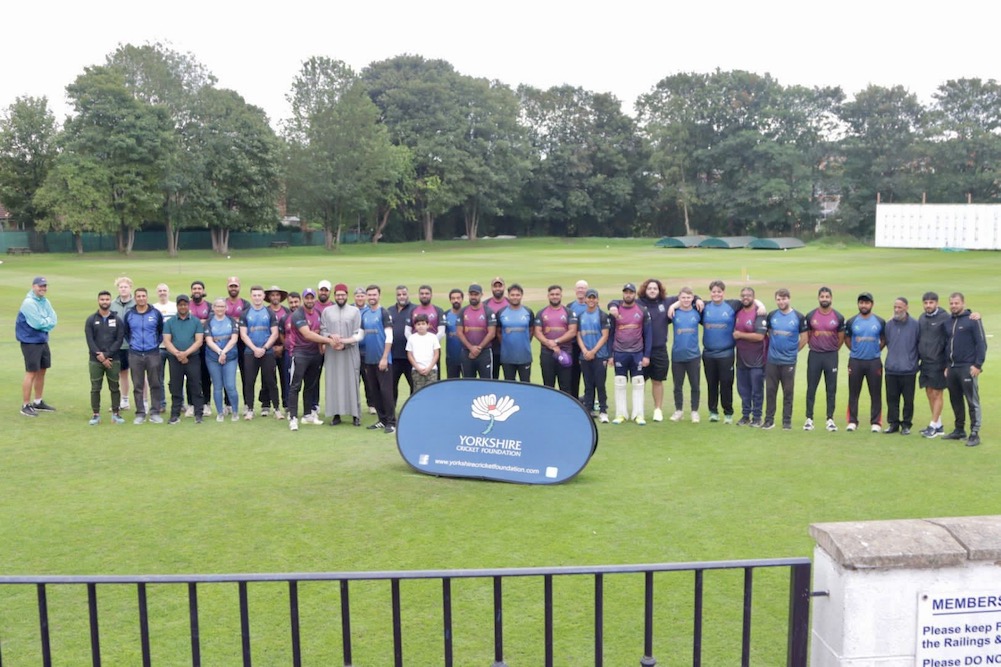 The passing of Saeed Sharif, affectionately known as Sid, last year left a profound void in the Beeston community. A charity cricket match held on Monday (28 August 2023) served as a heartfelt tribute to Sid's legacy, reflecting his generous nature and strong community ties.
Sid, a cherished member of the former Shaan Cricket Club, was not only an avid cricket enthusiast, but also a compassionate soul who left an indelible mark on those who knew him. Beyond his jovial smile and knack for humour, Sid was revered for his selflessness. His contribution to building the ablution area and electrical system at the KMWA Centre on Hardy Street remains a testament to his dedication.
In an effort to preserve Sid's memory, members of Shaan CC organised a charity cricket tournament on Bank Holiday Monday, at Kirkstall Education Cricket Club. The day commenced with a poignant prayer led by Dr Qari Asim MBE, and also featured former county cricketer Amar Rashid and ex-England cricketer Kabir Ali.
The gripping 40-over match saw Sid's XI – made up largely of former Shaan CC players – chasing a target of 289. They mounted a spirited effort, but a late batting collapse culminated in a nail-biting finale, with Sid's XI falling just 4 runs short of victory.
Beyond the cricketing excitement, the event embodied Sid's sense of community, raising over £3,000 for St Gemma's Hospice and other good causes. It was a great day for cricket, but also for the community to join together to honour a Beeston legend. Sid would have been proud. Many thanks to all the volunteers, businesses, and sports organisations who helped us make it happen.
This post was written by Omar Mushtaq

We encourage anyone living or working in South Leeds to use this website to tell their news. You can either use the Create an article for South Leeds Life page, or email us at: info@southleedslife.com
While you're here, can we ask a favour?
South Leeds Life is published by a not-for-profit social enterprise. We keep our costs as low as possible but we've been hit by increases in the print costs for our monthly newspaper – up 83% in the last 12 months.
Could you help support local community news by making a one off donation, or even better taking out a supporters subscription?
Donate here, or sign up for a subscription at bit.ly/SLLsubscribe