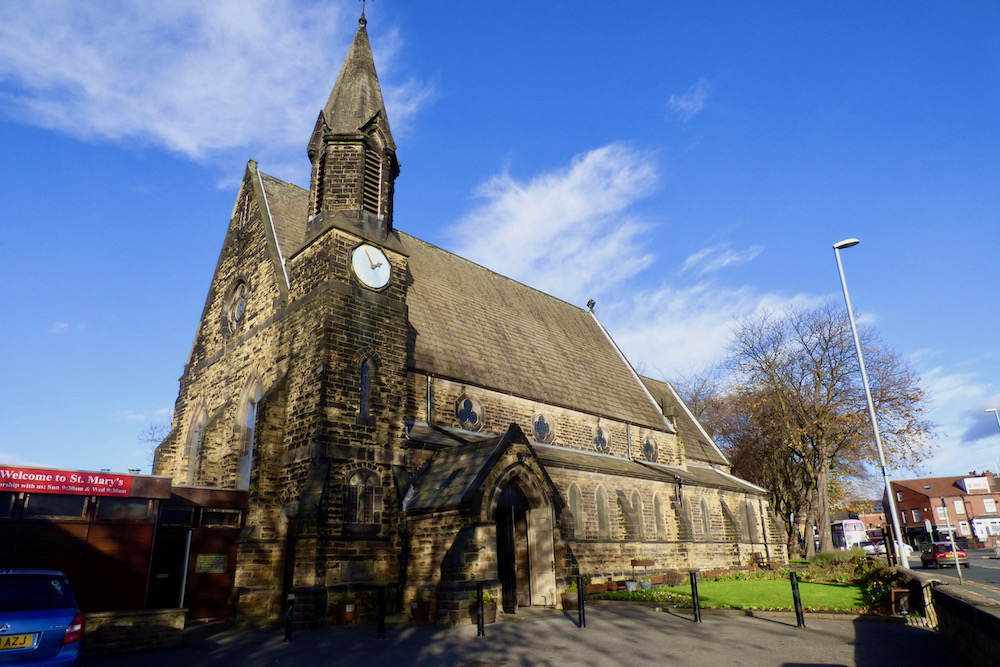 Were you married or christened at St Mary's? Have you an interest in local history? Or would you simply like to see inside one of the few heritage buildings in Beeston?
Heritage reaches back in time to tell the stories of our near and distant pasts. Come and visit St Marys in Beeston and learn all about the history of the church.
The Tale of the Mouse: Come and see the work of Robert Thompson known as the mouse man of Kilburn and join the mouse trail around the church. With 17 mice to capture along the way you will be surprised by the many hidden treasures you will find.
Or find out about our Beeston Anchorites – people who committed themselves to being locked in a room attached to the church in the middle-ages – visit our Anchorite Cell.
We're holding a special heritage week when we're inviting everybody in to celebrate our community by visiting the space and learning and sharing the great history it holds in Beeston.
From Monday 7 November until Sunday 13 November. For more details please email Sinead at sinead-stmarysbeeston@outlook.com or call Lindsey at the vicarage (0113) 272 3337.
Whilst you're here, can we ask a favour?
South Leeds Life is published by a not-for-profit social enterprise. We keep our costs as low as possible but we've been hit by increases in the print costs for our monthly newspaper – up 50% so far this year.
Could you help support local community news by making a one off donation, or even better taking out a supporters subscription?
Donate here, or sign up for a subscription at bit.ly/SLLsubscribe