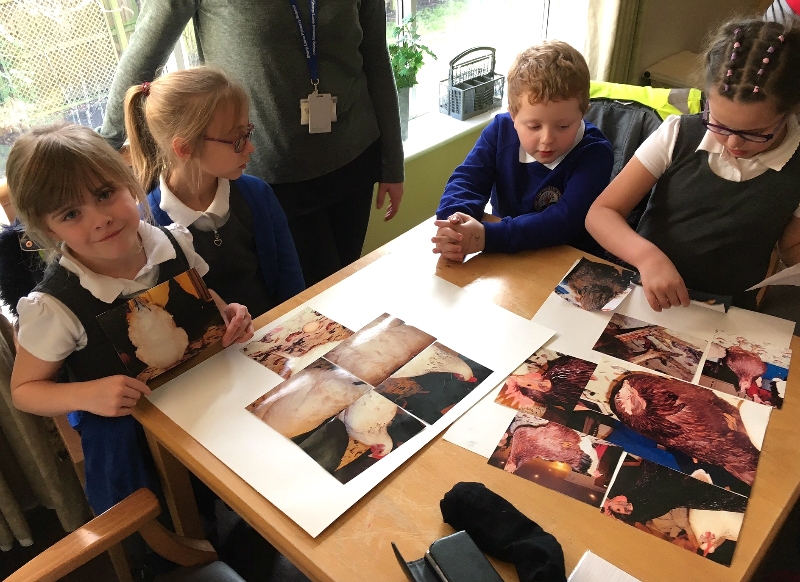 A South Leeds primary school has a flourishing relationships with Nesfield Lodge Care Home, as children join the home for a weekly HenPower session, working on hen-inspired activities with the home, its residents and their hens.
The 44-bed home has a long-standing relationship with Sharp Lane Primary School, who have been visiting the residents and taking part in activities since 2015. The relationship was founded with the aim of bringing the local community together and combining generations for the benefit of both the students and the residents.
Local photographer Mat Dale has been visiting the home for the past eight weeks, delivering a photography workshop to the residents and Year Two children. The creative sessions are run as part of the home's weekly HenPower sessions, a project established by the creative aging charity, Equal Arts, which aims to reduce loneliness and promote wellbeing through hen-keeping.
Each Tuesday, a group of children from the neighbouring school joins residents to develop their photography skills, taking close-up photographs of the resident hens and details around the home, with the aim of creating intricate 'David Hockney-style' collages. The finished collages will be displayed across the home.
For the past two years, pupils from across all age groups have visited the home each week. The residents have also made visits to the school and to events such as the school's Christmas Nativity and carol service.
Danielle Bird, Activity Coordinator, said:
"It is so important to welcome the community into the home, it makes the residents feel involved and means there are always exciting events going on. The residents adore the children from the school and you can see them light up when they visit. We have really enjoyed working with Mat and his sessions have been really interesting."
HenPower has been in the home since 2015 and a variety of artists have taken part in delivering a wide range of creative workshops, including candle-making and sensory sessions.