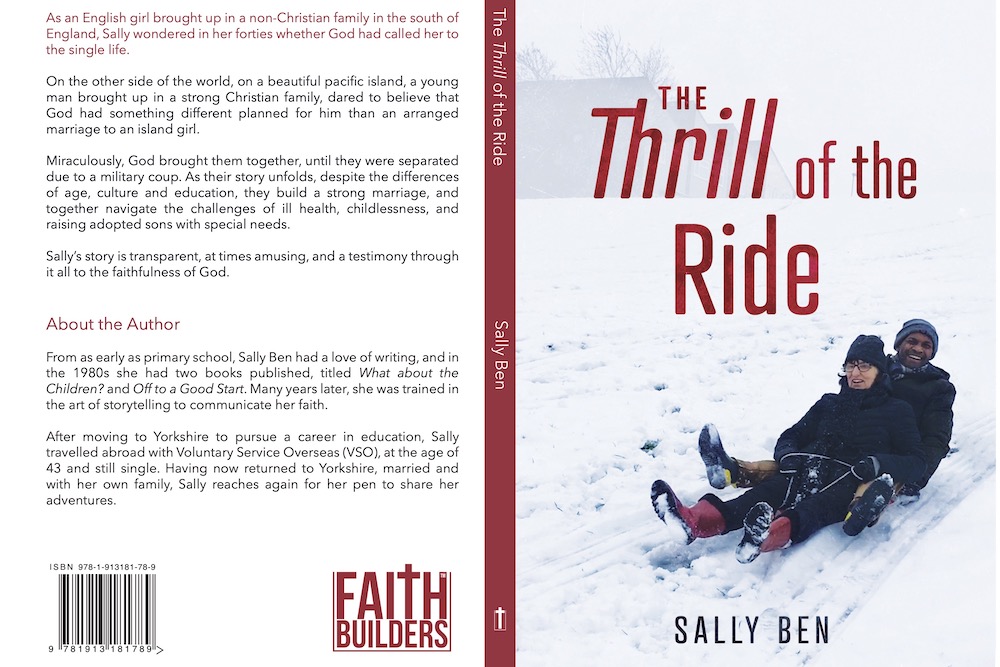 From Sussex in the south of England and the Solomon Islands in the Pacific, to Cottingley!
Sally Ben's recently published book, "The Thrill of the Ride", tells the true story of how she and Gibs met and have shared life together for 22 years, the last 15 years in Cottingley.
Sally and Gibs will still be known to some from their involvement in the Sure Start Beeston Hill Project, where the young children of the families they supported then, now have children of their own!
More recently they will be known for their voluntary involvement on the Cottingley estate.
Across the years they have negotiated the challenges of ill health, childlessness, and raising adopted sons with special needs, and speak through it all of the faithfulness of God.
The book is available online, or directly from Sally through Facebook Messenger.