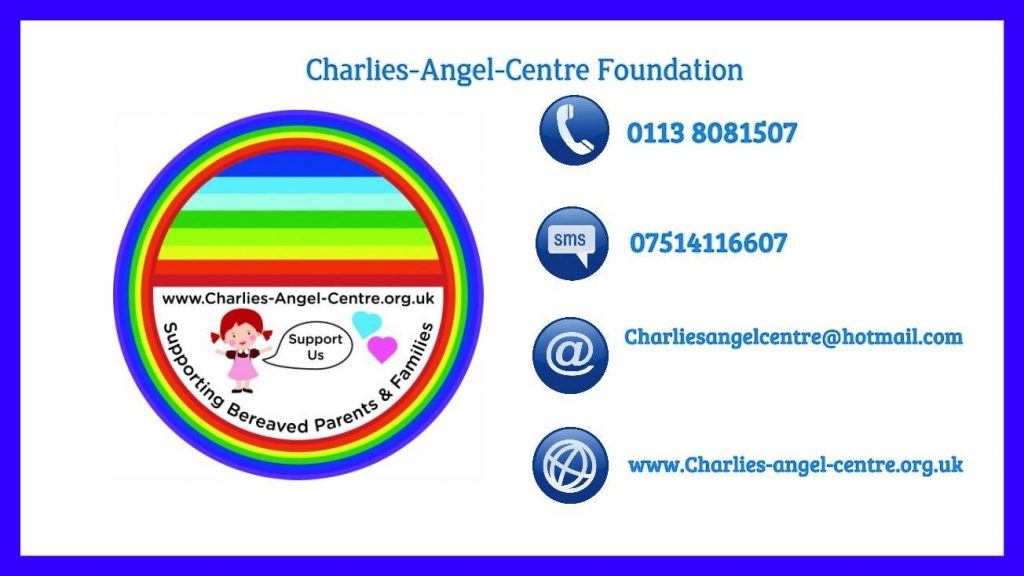 Our latest entry for the St Luke's CARES Community Awards has been submitted by Charlies-Angel-Centre Foundation, a charity for bereaved parents based in Middleton. For details of how your community group can enter please click here.

I would like to nominate Charlies-Angel-Centre Foundation  for a Community Award from St Luke's Cares in association with South Leeds Life.
Charlies-Angel-Centre Foundation is a South Leeds charity (set up in 2013) that supports bereaved parents and families following the loss of a baby or child. They started the charity following their own loss and the lack of support they received. They not only help families from Leeds but also across the UK.
Currently the charity provides support to families via their website, social media sites, email, telephone, bereavement counsellors, peer support and home visits. They receive no funding and rely on organising & hosting events and donations from the public.
In 2018 they are starting up vital support groups to compliment the current monthly Community Support Meeting they run. Clive Key from the charity said "men often get forgotten when support is arranged following the death of a baby or child, but from my own experiences I know that men need just as much help". The first new group the charity is starting is to be a  'Men's Support Meeting'. "Everyone grieves differently and we know that men don't always feel comfortable in a traditional support group setting, so our Men's Group is going to be held on more of a social basis rather than sitting together chatting" explained Clive.
Another area that often gets overlooked is families that lose their baby through miscarriage/early loss. Often their loss is underestimated and can even be dismissed by people as 'it's not even a baby yet' or 'at least you didn't get to know your child'. The charity are aiming to start up an Early Loss Support Meeting at their office on Shannon Street, Leeds over the next 2 months.
"Support is vital for families to enable them to try and carry on with their lives without their baby or child. To provide the help and advice we do costs money and currently the charity provides all their services for free. If we were to be awarded an award from St Luke's Cares it would enable us to continue to provide free support and to increase the amount of families we are able to reach out to".
For more information go to: www.charlies-angel-centre.org.uk. Contact them on 07514 116607, (0113) 808 1507; or email: charliesangelcentre@hotmail.com
This post was written by Sam Key and Ruth Curtis (co-founders & trustees) using our Create an article for South Leeds Life page.