Please take the time to view slide show above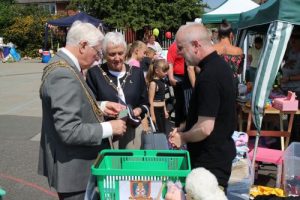 Made my way to this year's Belle Isle Gala on what was going to be the hottest day of the year so far (Saturday 7 July 2018). The Fire Engine just arrived before me, and I waited the arrival to get photos of the new Lord Mayor and Lady Mayoress.
As usual the BITMO GATE Tent up in the far corner. I waited for the announcement of the Lord Mayor and Lady Mayoress by Carla on the PA to open the event.
I noticed various stalls with Tombola raising money for good causes. Well done everyone.
I managed to get a cup of lovely fruit form the Health for All stall. Also giving out water bottles,very handy for today
They have a walking group to rival ours on a Wednesday. Meet at Middleton Park Circus at 2pm under the banner of Leeds Lets Get Active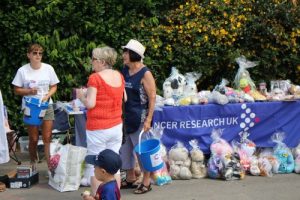 They have another on a Tuesday at 10am for an hour from St Georges Centre in Middleton.
For more information ring James on 078 9127 6443. Getting warm now, so bought an ice cream.
Next visit to the Hunslet Carr Residents Association stall. Giving out advice and goodies.
Next stall on my list was the St Vincent charity shop again giving our advise and goods to sell.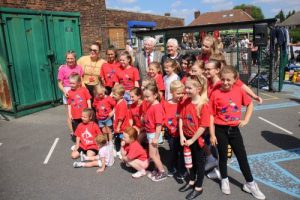 Took a break to watch the girls dance troupe, always an attraction, at these events well done girls and to the music from the PA played for them.
Next was the Connect For Health stand giving out advice and leaflets promoting Connect for Health.
Nice to see the Cancer Research here again this year, and I made a donation.
Further on my way round saw Steph, Gerry, Tracey and Dave from the Breakfast Club volunteers.
Also glad the team have just won an award, well done everyone. Met up with Jennifer from BITMO GATE, what a lovely lady.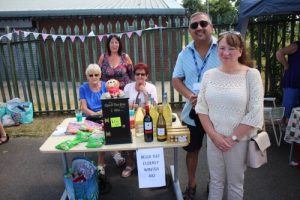 Caught up with Kim Groves (local councillor) and Sonny at the Belle Isle Elderly Winter Aid stall as you can see from photograph. Had time to also have a word with Councillor Paul Truswell.
Did not see MP Hilary Benn, on way round, was he invited?
The Animal Farm again this year, always popular with Children.
They had plenty of water to drink on this hot day, apart from the tortoise..Had a word with the owner.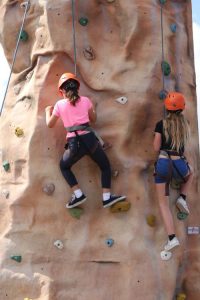 The climbing tower again this year, Queues of children waiting there turn to have a go.
After a bout 2 hours I made my way home, to start writing this blog.
Did have a break midweek to do other things, so sorry for delay in getting this blog out.