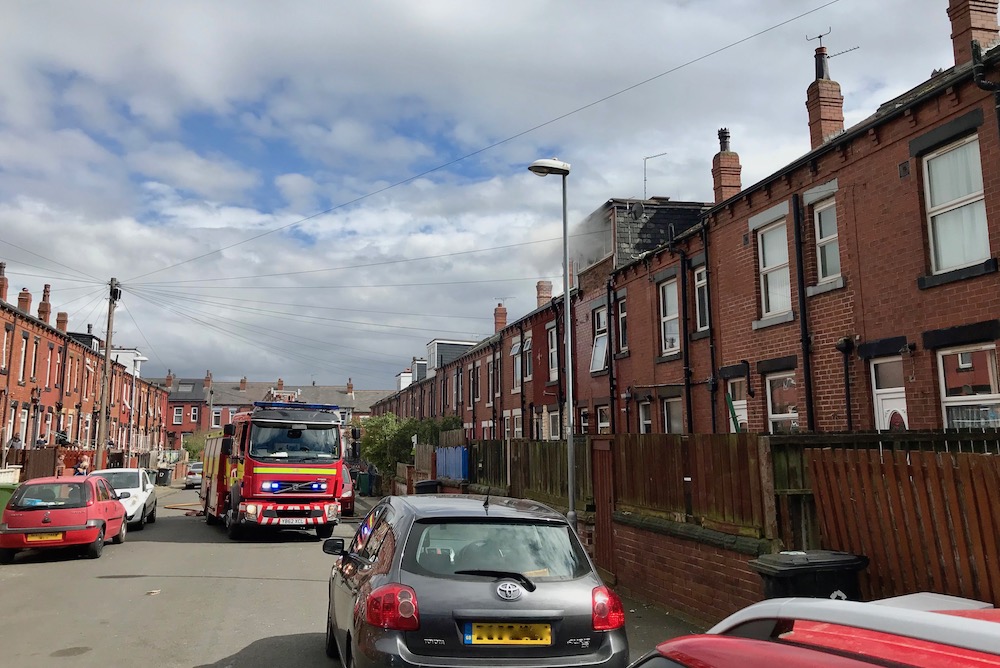 Crews from Hunslet Fire Station attended a house fire on Harlech Terrace in Beeston at lunchtime today (6 April 2020).
The fire broke out in what is understood to be an empty property. Smoke was seen billowing from the attic dormer windows.
West Yorkshire Fire & Rescue Service confirmed that the fire was put out and that no one needed rescuing from the house.
Photo: Jan Baxter