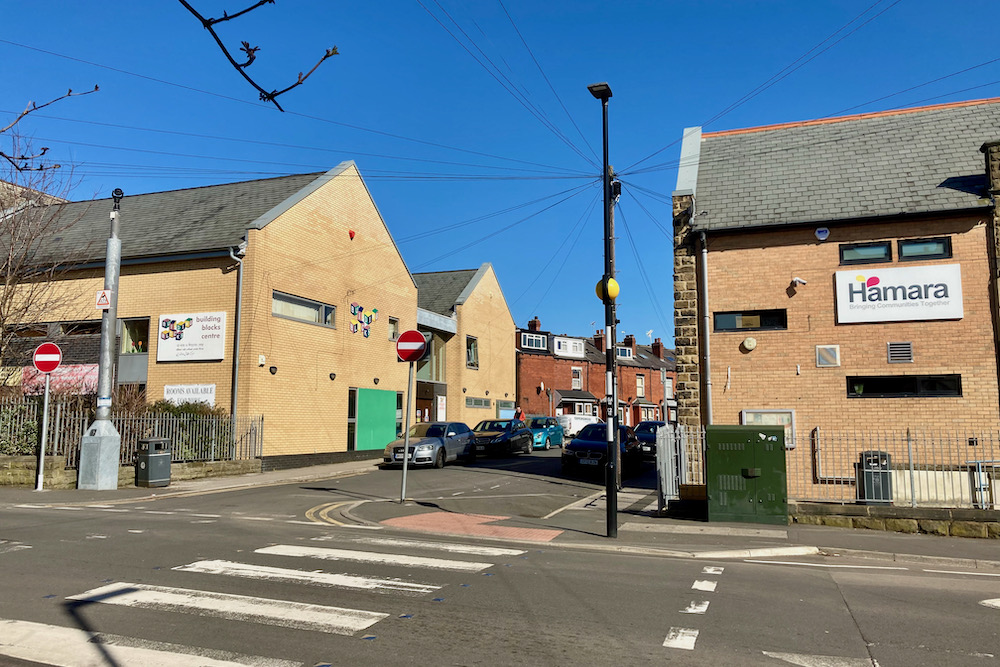 Dozens of Beeston Hill residents braved the storms on 21 November to attend a packed-out meeting to form a community association for their area – and they want to hear from others interested in getting involved.
Residents associations are organisations led by local people, to build community solidarity and voice, enable better dialogue with bodies like the Council and Police, to develop campaigns and projects for a local area, and more.
Beeston Hill – the large red-brick neighbourhoods around Tempest Road, the Woodviews, the Stratfords, and down to the Rowlands and Lindens – was formerly (until the 2000s) covered by the Cross Flatts Community Forum, but this folded, and various Council-led forums have since failed to take off. But that is perhaps about to change.
Cllr Ed Carlisle (Green, Hunslet & Riverside) convened the recent meeting, in conjunction with community activist Omar Mushtaq. Ed commented:
"Huge thanks and credit to all those who joined us this month, and all those already doing so much for our community here. It was amazing seeing so many diverse residents come out, and hearing their shared passion for working together to make a difference locally. We face many challenges in our community, but this could make such an impact."
Attendees are now meeting with Council officers, and aim to form and launch the association in the coming 2-3 months. It will be strictly non-political, led by unaffiliated local people, working with councillors and others from all backgrounds: Cllrs Iqbal and Wray also attended this month's meeting.
It's not too late to get involved: get in touch to find out more, or to get onboard, via the 'Leeds Inner South Community Committee' on Facebook, by emailing communitycommitteefunding@leeds.gov.uk, or by calling (0113) 378 5787.
This post is based on a press release issued by Cllr Ed Carlisle
Whilst you're here, can we ask a favour?
South Leeds Life is published by a not-for-profit social enterprise. We keep our costs as low as possible but we've been hit by increases in the print costs for our monthly newspaper – up 50% so far this year.
Could you help support local community news by making a one off donation, or even better taking out a supporters subscription?
Donate here, or sign up for a subscription at bit.ly/SLLsubscribe