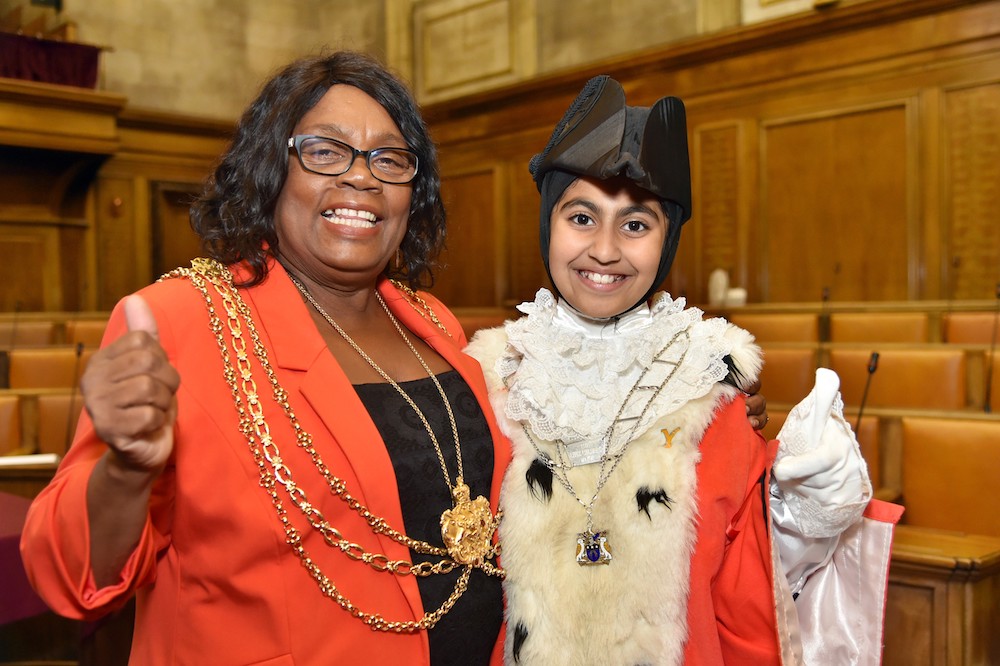 Poppy Frost from St Anthony's Catholic Primary School in Beeston is amongst 12 candidates for the position of Leeds Children's Mayor.
Earlier this year children in Year 5 were encouraged to write a manifesto setting out a project that they would implement if elected by the young people of the city. Poppy's idea is help children link up across different schools through a pen pal scheme called 'Link Through Ink.' Here is her manifesto:
Poppy Frost

If I was Children's Mayor of Leeds, I would introduce a project to help children of all ages to build friendships and relationships with children from other schools across the city of Leeds. The name of this project would be 'Link through Ink' representing the friendships (links) that will be built through writing. This idea would provide children with the opportunity to have a pen pal of a similar age they can talk to about anything they desire. It would allow children to build bonds and learn more about other schools in their community. As a child myself, I know that lockdown has meant that children have not been able to socialise as often as they would like, so having pen pals would help children build connections in a safe and controlled manner.

To ensure the idea is accessible to everyone, I have carefully considered cost implications. The only resources required are paper, pens, envelopes and some extra classroom time – a passionate teacher could help too! These are resources which are already available in schools. By keeping the cost low, all children can have a pen pal and together we can build a passion for writing across the city!

The idea would benefit children of all ages across primary schools because as many people know, lockdown has potentially caused a loss of learning, impacting children across all age groups. Writing skills were particularly effected due to increased use of technology in this time. Having a pen pal would help children catch up with and develop writing skills they may have lost. As my teacher said before, having a pen pal would give an audience and true purpose for writing which is the secret to becoming a great author. Children will love building friendships with a child of a similar age in their community whilst developing writing skills for the future. Furthermore, children can learn about other schools in their city, whether it's different beliefs, educational settings or race.

This project could be particularly beneficial to Year 6 children who are preparing for high school; children could be partnered with someone who is attending the same high school which would ease anxieties of starting Year 7. Children would already know a name and a friend!

Children across the city can help by promoting the project in their schools to encourage children to take part. They could design posters to display promoting the positive effects of pen pals. Children could also suggest themes/topics to be discussed or projects to share between pen pals. Classes could link up with others who are studying similar topics across the curriculum to share their knowledge. Children could also develop short lessons about writing informal letters and top tips to be shared across schools, saving teachers' time. Schools would have a nominated pupil and teacher ambassador.
Voting is now open for children and young people up to 18 years old. Click here to read all 12 manifestos and cast your two votes. Voting closes at 5pm on Tuesday 12 October 2021, with the new Children's Mayor announced on 1 November.
Photo: 2019's Children's Mayor Wania Ahmed with Lord Mayor Cllr Eileen Taylor