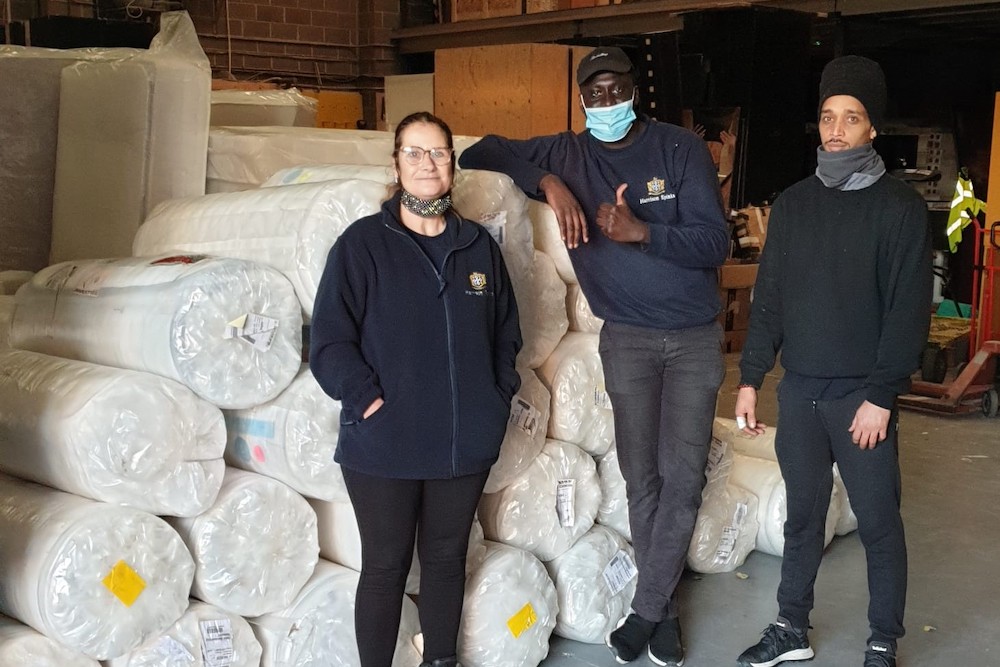 Leeds based charity Zarach has received a donation of 40 single mattresses from local bedmaker Harrison Spinks, as the two companies join together to support families in crisis this winter.
Delivering beds and basics to children and families living in poverty crisis, Zarach aims to give every head a bed and helps ensure all children have somewhere safe and comfortable to sleep. The charity then offers a series of support ranging from healthy and nutritious food parcels to tailored bundles, to help children thrive at school.
Tracey Parle at Zarach, said:
"Zarach is so grateful to receive the generous donation of 40 high quality mattresses from Harrison Spinks. 'Every Head a Bed' is our commitment to help ensure all children have somewhere safe and comfortable to sleep, with consistent access to healthy and nutritious food in order for them to Eat, Sleep, and Learn. We believe that well rested and well-fed children will be increasingly ready to learn. Through the power of education they will be able to break the cycle of poverty and improve the breadth of opportunities available to their future selves."
Nick Booth, Managing Director at Harrison Spinks, said:
"Zarach's work is incredibly important in Leeds and the surrounding areas and, as a local bedmaker with a deep-rooted Yorkshire heritage, we couldn't help but feel affection for the charity. We'd like to urge everyone to donate if they can, especially over the harsh winter months."
For more information on Harrison Spinks please visit www.harrisonspinks.co.uk. For more information on Zarach please visit zarach.org or make a donation at zarach.org/donate.
This post is based on a press release issued on behalf of Harrison Spinks
Photo: Harrison Spinks' employees deliver mattresses to Zarach