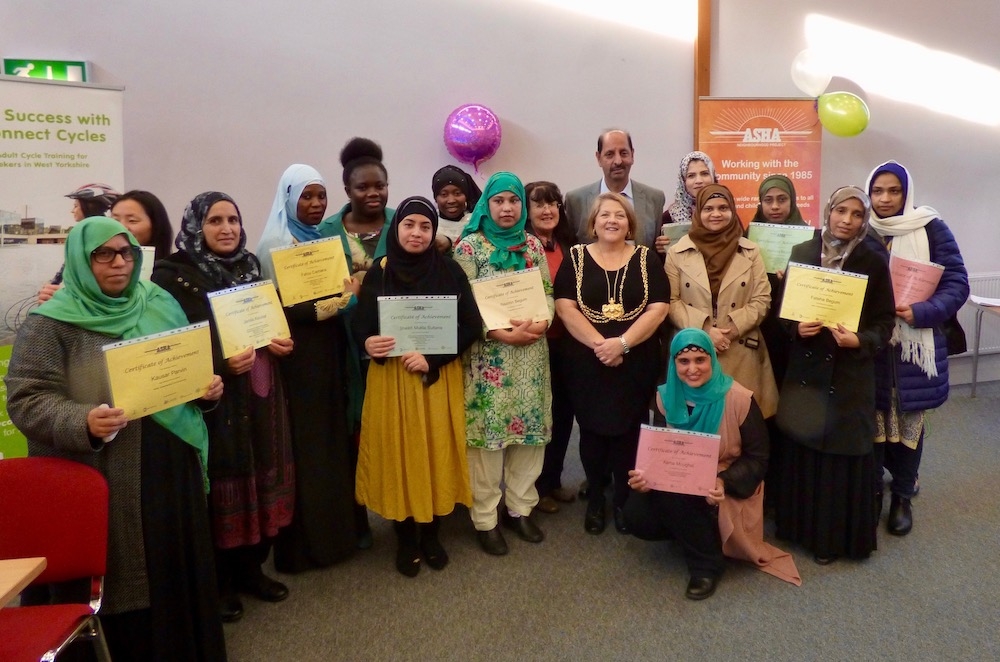 Recruiting Women to become Asha Neighbourhood Volunteers from January 2019
This is an excellent opportunity if you are passionate about supporting your community and local neighbourhood through volunteer work.
Do you have an idea for an activity group that you are interesting in leading?
You will have the chance to gain and develop new knowledge and skills and build up your self esteem and confidence.
Learn about volunteering in communities
Attend workshops to improve confidence and gain new skills
Gain skills on how to help women become involved in their local and wider community.
Learn how to help women feel more skilled and confident so they feel they have the ability to make a difference in their wider community
Gain skills to help women feel less isolated and powerless to influence what happens in their lives
Support English language learning through conversation
Obtain relevant voluntary work experience.
If you are interested in volunteering with the Asha Neighbourhood Project, please email your details to Tahena@ashaleeds.org.uk or telephone Asha Neighbourhood project on (0113) 270 4600 and leave your details. I will contact you directly to discuss possible volunteering opportunities.
Asha Neighbourhood Project is located at 43 Stratford Street, Beeston, Leeds, LS11 6JG
Visit the website at: ashaneighbourhood.wordpress.com
This post was written by Tahena Ahmed

We encourage anyone living or working in South Leeds to use this website to tell their news. You can either use the Create an article for South Leeds Life page, or email us at: info@southleedslife.com