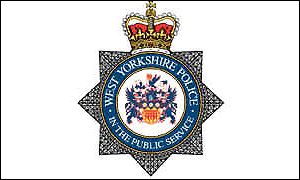 Appeal for witnesses – Attempted kidnap on Beeston Road, Leeds
Saturday 28 November 2015.
Police are appealing for information after a man attempted to get an 11-year-old girl into his car on Beeston Road, Leeds yesterday (27 November 2015).
The girl was about to cross the road at traffic lights when a vehicle pulled up at the kerb side. The driver shouted at her to get in, before getting out of the car and approaching her. She told him to get away but he then grabbed her by the arm.
The suspect then grabbed the rucksack off the victim's back and searched through it. He let go of the victim and her rucksack when she screamed. She was then able to get away to safety.
A 36-year-old man has been arrested for attempted kidnap.
Anyone who witnessed this incident, or who has information about it, is asked to contact Leeds CID via 101 or Crimestoppers anonymously on 0800 555 111.