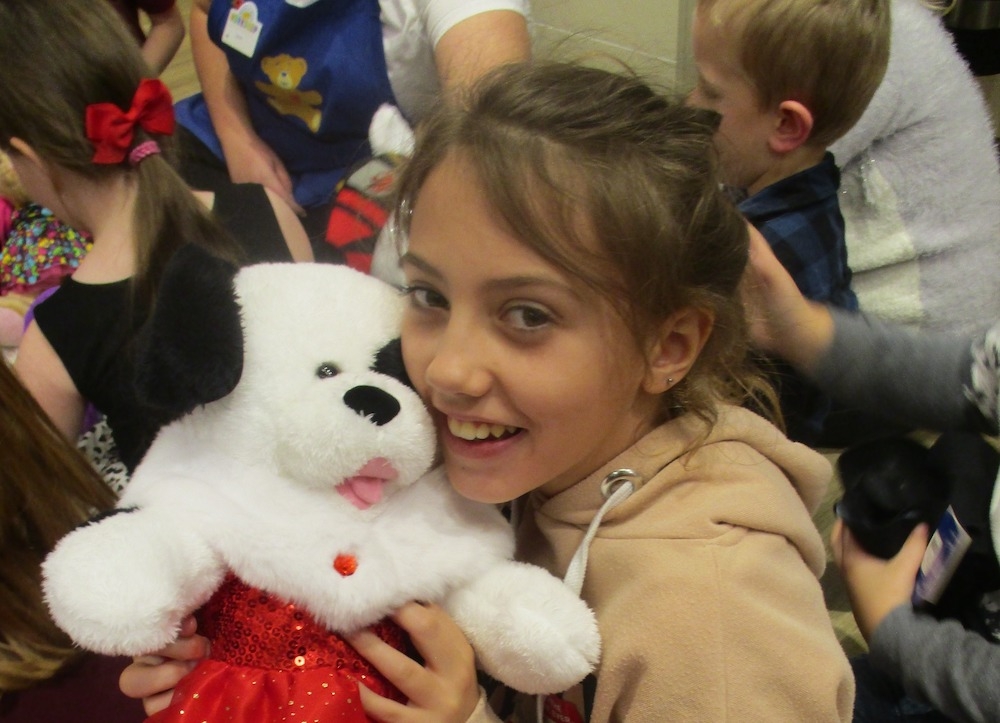 Children from Barnardo's Willow young carers had the chance to make their very own festive furry friend and enjoy an evening of pre-Christmas cheer last Monday (13 November 2017), thanks to the Build-A-Bear Workshop store at White Rose Shopping Centre.
The group of 20 young carers, aged six to twelve, was invited to a special party at the nearby Build-A-Bear Workshop store in South Leeds for an evening of Christmas activities.
Barnardo's Willow is a support service for young carers aged 5-18 years old living in Leeds. It supports children and young people who care for a family member affected by a physical or mental health illness, disability or substance misuse problem – around 400 children and young people per year across Leeds.
Willow Support Worker, Jayne Wilson said:
"The children all absolutely loved the experience! The staff at Build-Bear were lovely and made sure everyone had a great time, and the young people were able to customise their bears and were all thrilled with them."
Roger Parry, Senior Managing Director for Build-A-Bear Workshop in Europe said:
"We are honoured to partner with Barnardo's and join them in supporting thousands of young carers across the UK. We hope to bring some extra Christmas cheer to the children this year, and make their days a little bit brighter."
In the lead-up to Christmas, Build-A-Bear Workshop stores across the globe will also hold "Stuffed with Hugs" events from Friday-Sunday 1-3 December, where customers can make a bear at no charge to be donated to children and young people being supported by Barnardo's.
In total, Build-A-Bear Workshop will donate 6,000 bears to Barnardo's this Christmas.
From now until 10 December, customers will also be able to donate any new, unwrapped toys in-store towards the charity and can make donations at till points from now until 26 December.
Barnardo's Chief Executive, Javed Khan said:

"It is wonderful that Build-A-Bear Workshop is thinking about young carers in the festive period and giving them the opportunity to create some wonderful memories – as well as build their own bear to take home with them.

"We are thrilled to be working with Build-A-Bear Workshop and are really grateful that they will also be helping to raising money towards our vital UK-wide services this Christmas so we can continue to support those most in need every year."