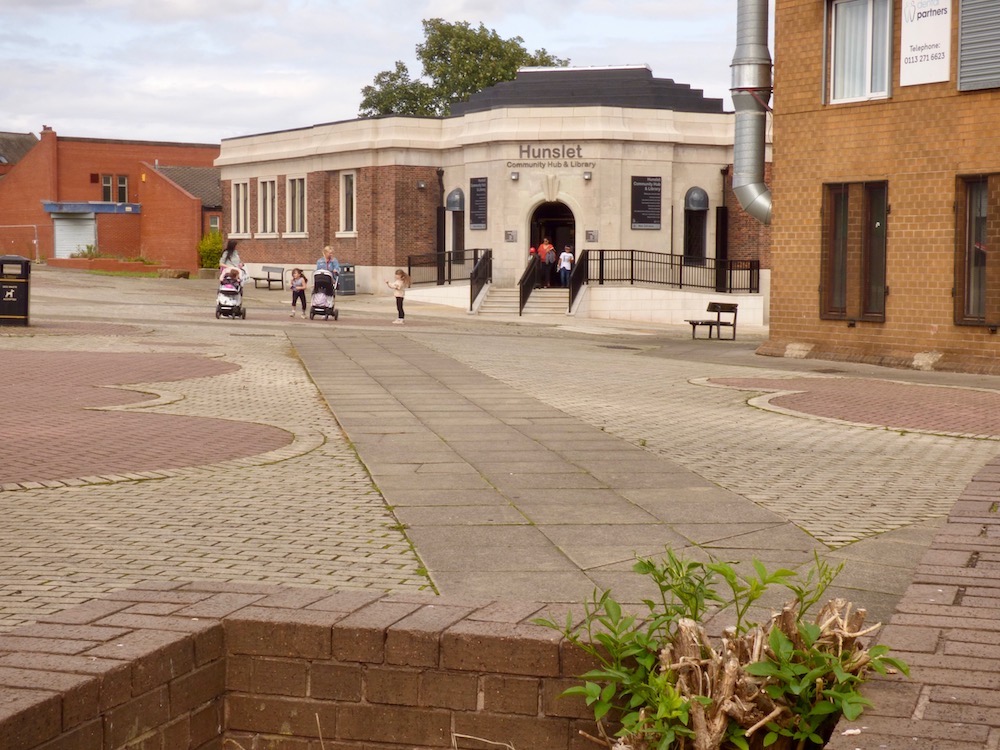 Hunslet Community Hub & Library is holding its official opening after major refurbishment on Monday (21 October 2019) from 2-3pm.
On the same day the Council is undertaking a consultation about ideas to turn the empty space in front of the Hub into an innovative town square with break off areas creating a new landmark for Leeds.
"We want it to be somewhere at the very heart of Hunslet" said Cllr Mohammed Iqbal. "It needs to be somewhere which is attractive to our residents and also draws customers to the local shops."
Urban Design students Abbey and Eleasha are leading the consultation and design ideas. They have met with many people in the community and also have a Survey Monkey questionnaire which they used to gather ideas. They will showing initial design ideas and asking for feedback at the Hub on Monday from 9am-5pm.