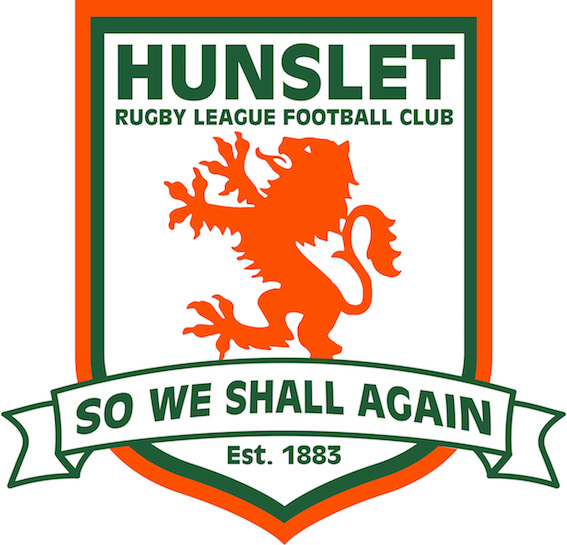 Featherstone Rovers 52 v 6 Hunslet RLFC
Big Fellas Stadium, Post Office Road, Featherstone, Sunday 8 January 2017
Featherstone Rovers came out on top in the Gareth Swift Memorial Trophy match – 52 points to 6 winners against the newly branded Hunslet RLFC. Dominating the match Rovers – a top Championship team – scored 10 tries to a solitary try for Hunslet.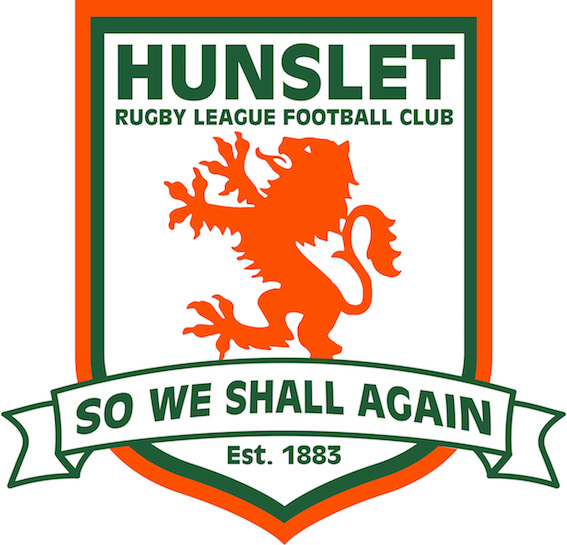 Hunslet started the game in a promising fashion, with the first try of the game a trademark scoot from dummy half from George Flanagan. This lively start was cancelled out soon after however when Frankie Mariano touched down for Rovers who went on to score three further tries in the first half which ended Rovers 18 v 6 Hunslet. The second half saw a procession of Rovers tries – six in total including two from trialist Josh Hardcastle.
Featherstone Rovers looked dangerous in attack from the start of the game forcing goal line dropouts and peppering the Hunslet line, however it was Hunslet who opened the scoring with Flanagan's effort from dummy half in the 11th minute, Frankie Mariano hitting back in the 15th minute for Rovers. Ian Hardman put Featherstone in front for the first time in the 20th minute when the home side broke through Hunslet's defence. Converted by Michael Knowles taking the score to 10 – 6 to Rovers.
Featherstone kept the scoreboard ticking over in the opening half with tries through Scott Turner and former Hunslet loan player Luke Briscoe- finishing off the half 12 in front.
The second half opened with no better fortune than the first half ended for the visitors, experienced second rower Frankie Mariano going over out wide. Hunslet very nearly got a try to put them back in the game minutes later, Jimmy Watson seeming to latch on to a kick over the line- however it was deemed a knock on. Hunslet were made to pay for not converting the chance, the home side scoring a break away try through Matty Wildie in the 55th minute.
Hunslet again had possession on Featherstone's line but failed to score so the score stayed the same going into the final quarter at 28-6. It was the Rovers who furthered their lead, Hardcastle scoring two in the space of five minutes, his first clocking in on 65. Kyran Johnson scored the penultimate try, which he converted himself and Luke Briscoe scored an interception try just before full time to make the final score 52-6.
It was a tough first outing for Hunslet, coming out against a good Featherstone outfit playing in their second pre-season game. Good work in training is now very much in order before Hunslet take on Leeds Rhinos in the inaugural Harry Jepson Trophy game next Sunday afternoon (15 January 2017) at South Leeds Stadium, kick off 3pm.
Referee: J Roberts
Today's Teams:
Featherstone Rovers: Ian Hardman, James Duckworth, Jason Walton, Josh Hardcastle, Scott Turner, Anthony Thackery, Matty Wildie, Darrell Griffin, Keal Carlile, Luke Cooper, Michael Knowles, Frankie Mariano, Brad Tagg, Sam Day, Luke Briscoe, Kyran Johnson, Aaron Lyons, Andy Bostock.
Hunslet RLFC: Jimmy Watson, Omar Alwari, Cameron Leeming, Jack Norfolk, Josh Nathaniel, Joe Sanderson, Danny Ansell, Lewis Reed, George Flanagan, Jack Coventry, Liam Mackay, Aston Wilson, Nyle Flynn, Danny Thomas, Jack Walton, Jose Kenga, Austin Bell, Jake Normington, Matthew Tebb, Daniel Williams.
This post was written by Nathan Kirk using our Create an article for South Leeds Life page.