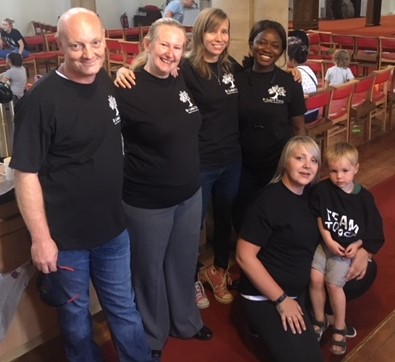 Tots, Tea and Toast is an ever growing, popular children's group which runs in the heart of Beeston. Welcoming families with children from 6 months to school age, the group takes place inside St Luke's church on Malvern Road in Beeston every Tuesday 9.30-11.15 am.
Group organiser Abbie says the winning formula to the steadily growing numbers is; the friendly space, wonderful people, themed activities and… the toast!
"It really has blossomed out of the community and it is what it is because of the families who attend the group each week"
Abbie,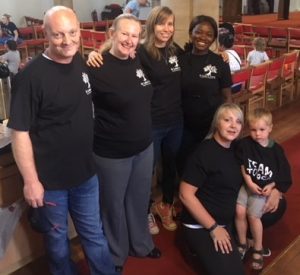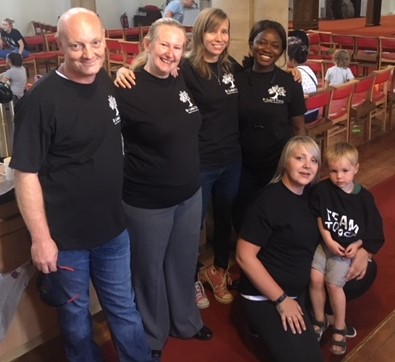 started the group two years ago when it took over from an already established children's group (but had wound down for a brief spell). At that time there was only two regular attendees. However, over the last two years it has grown into a lovely welcoming group with families from across a variety of cultural backgrounds from the community and celebrates its diversity.
The order of the morning goes like this:
9:30 Doors open, children come in – themed toys – check out the toys
10:15 The toast appears! Nigel makes the tea and toast and take the toast round on a plate for people to take.
15 mins eating toast
10:30 Continue to play
10:50 Tidy up
11:15 Song and rhyme time. Box of instruments. Recap on what's happened and what will happen the following week.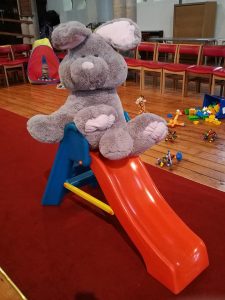 Every week they have a different theme or plan for what they will do. Activities which have been really successful are Lego, Den Building, information weeks with a special fire engine visit, healthy eating, fancy dress and baking.
The group has been able to spread its success through social media and a gives regular updates along with 'get to know our team' a spotlight on the variety of volunteers who have all been DBS checked.
Don't forget the Dads! Dads are among some of the growing numbers, so please come along if you have a Tuesday off and are wanting to find something fun to do with your child.
This is a group which usually runs in term time, however one of the parents said it's a life line for them, and they would be devastated if they didn't have anything to go to over the summer!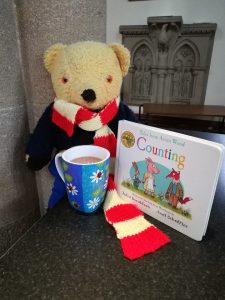 The summer holiday plan will begin on;
Tuesday 7 August – bring and share picnic meet at Cross Flatts Park – Watsonian Pavilion
Tuesday 14 August – Sports Day – meet at Cross Flatts Park  (if it's raining back to the church)
Tuesday 21 August – Teddy Bear Picnic Cross Flatts Park
Tuesday 28 August – 'Back to school Party' 3-8's reception preschool yr 1 & 2 – Church craft activities and Sound System!
Back as normal on Tuesday 4 September.
All info for these events, last minute notes, cancellation, or change in the weather will be advertsied on Facebook.
Contact 07379 000374 for more details.