Sunday (25 August 2019) was the day that dog lovers from all around the Middleton area had been waiting for – the 6th annual dog show!
Taking place in Middleton Park, the day offered four hours of fun in the sun for both humans and dogs. The soaring temperatures meant the park was brimming with visitors all day, ready to watch or partake in the day's events. It was a fantastic opportunity for all the family to spend time together outdoors; four – legged friends included!
Visitors who wished to partake in the show could enter their dogs into any of the seven fun classes. The classes were as follows: Kids' cuddliest companion, loudest bark, prettiest female dog, handsomest male dog, waggiest tail, biggest smile and most obedient. One by one the categories were announced and dogs of all breeds and sizes were led into the arena ready for judging. Crowds of spectators gathered to see which dogs would emerge victorious in each category. The competition prizes were sponsored by Jollyes Pet Store. But regardless of the winners, there were smiles all round (from humans and dogs alike!), as everyone remembered that it's the taking part that counts!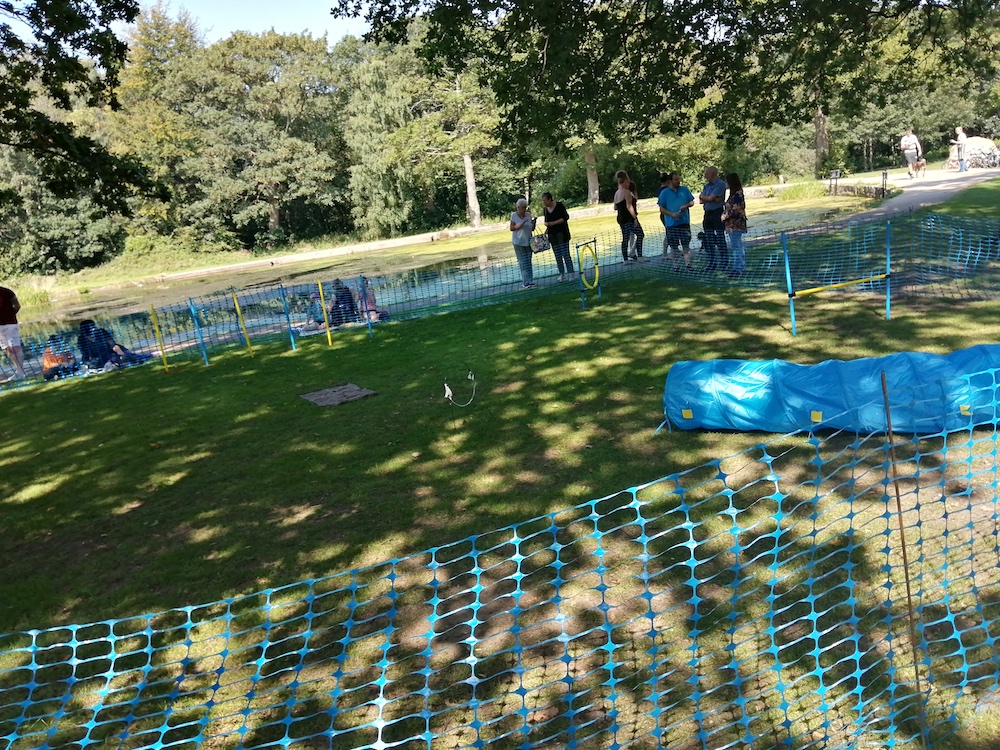 There was also an agility course for any dogs who were feeling adventurous and up for a challenge. This course included a hoop, a tunnel and other obstacles to really put the pets to the test! It certainly proved a great source of entertainment for the onlookers, as cheers of encouragement could be heard each time anyone stepped into the arena to help guide their dog around the course.
A member of the public who was watching remarked that "It's so fun to see our dogs having fun just like we are!" which really summed up the spirit of the whole day.
Of course, there were stalls too, for members of the public to browse, and the park café was filled with families and their dogs making the most of the range of refreshments available on this extremely hot day. Not to worry, the Friends of Middleton Park committee took into account the weather conditions and ensured the dog show took place in a shaded area of the park, to keep our canine friends nice and cool. This kind and helpful group of people never fail to deliver and impress on any of their events. And it looks like everyone is already counting down to next year's dog show!