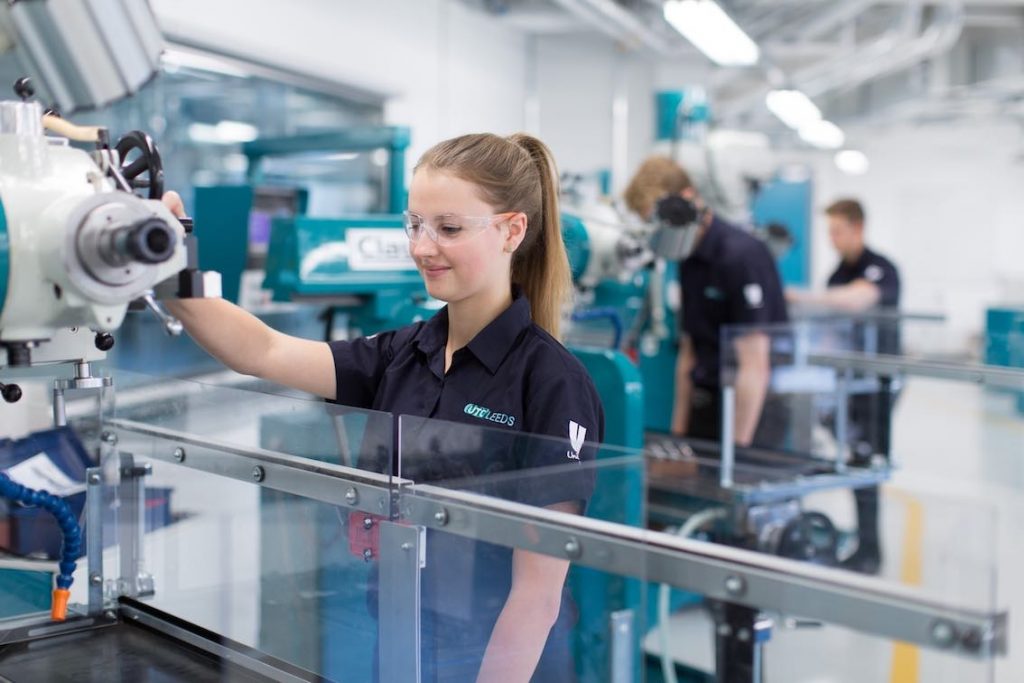 A new type of technical school that equips South Leeds teenagers with the skills employers need is holding an open evening for prospective students next week.
UTC Leeds, on Sayner Road, in Hunslet, (part of the Braime factory site) specialises in advanced engineering and recruits students from the age of 14 as well as at 16.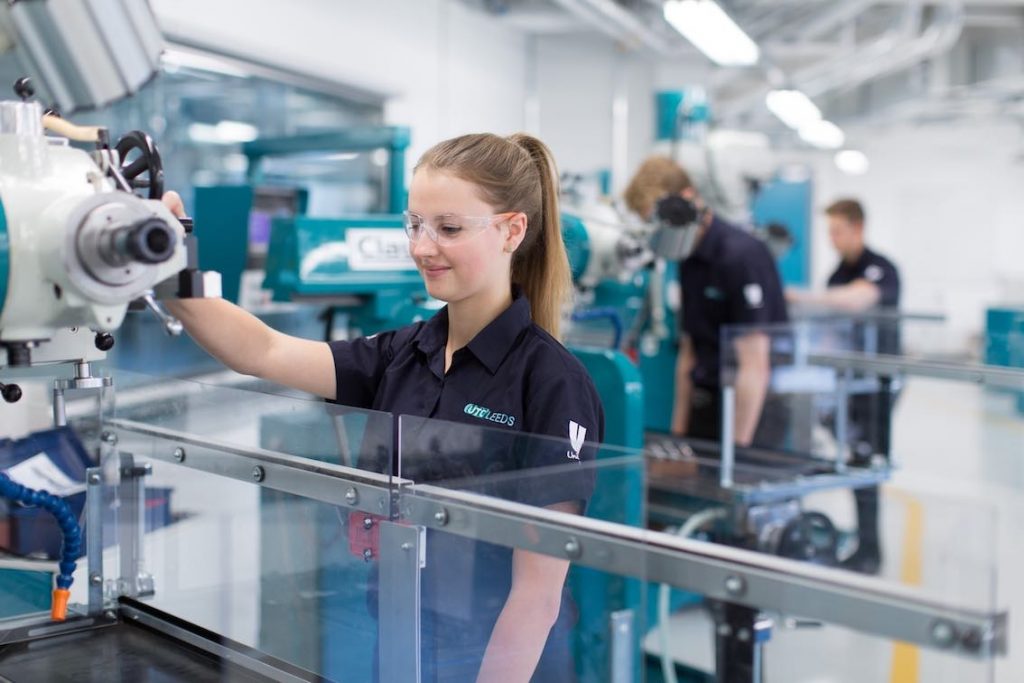 The £10 million facility is one of a raft of new University Technical Colleges (UTCs) that are growing nationally as well as regionally in Yorkshire and the Humber. UTCs provide academic and technical qualifications for 14 to 19-year-olds to match the skills needs of regional employers, supporting economic growth and employment.
Parents and young people are invited to find out more about UTC Leeds at an open evening on Wednesday 4 October 2017, from 6-7.30pm. For more information, and to book your place, visit www.utcleeds.com or call (0113) 353 0140. Visitors will be able to meet the Principal, teaching staff and current students, and tour the new facilities that include the latest computer aided design, robotics and science equipment.
Mark Kennedy, Principal, UTC Leeds, said:

"UTCs are a growing trend because employers urgently need more young people with science, technology, engineering and maths skills to create more jobs. Our region has a thriving advanced engineering sector.

"Our students really enjoy the hands-on technical learning and employer projects, which prepare them for great career and university prospects. We're looking forward to welcoming parents and young people to our fantastic facilities."
UTC Leeds opened in September 2016, and is sponsored by leading advanced engineering and manufacturing employers and the University of Leeds. It has capacity for 600 students who learn in industry standard facilities.
Employers have helped to design the curriculum including setting industry projects and also provide work experience and placements. They include Agfa Graphics Leeds, which is part of the world leading Agfa-Gevaert Group that develops, produces and distributes analogue and digital imaging systems and information technology solutions for the printing industry and healthcare sector, as well as for specific industrial applications.
The company provides UTC students with curriculum projects, work experience placements, factory visits, industry talks, job interview practice sessions and information on the qualities and skills that employers want in new recruits.
Graham Cooper, Site Manager, Agfa Graphics Leeds, said:

"Agfa Graphics, like many manufacturing companies in and around Leeds, has an ageing workforce and is looking to recruit young people as skilled staff retire and leave the business. Agfa struggles to attract young people onto its apprentice programmes and has found previously that some have been unprepared by their schools for the world of work. UTC Leeds tackles these challenges head on, which is why Agfa has been actively involved from the outset including being a member of the governing body."
There are 49 UTCs open in England, and the number in Yorkshire and the Humber is growing. Six UTCs have opened so far in Hull, Leeds, Scarborough, Scunthorpe and Sheffield. UTCs are non-selective and government-funded. Students usually join at the age of 14 in Year 10 or aged 16 in Year 12 and complete GCSEs or A Levels alongside a technical qualification in one specialism. Visit www.utcolleges.org.