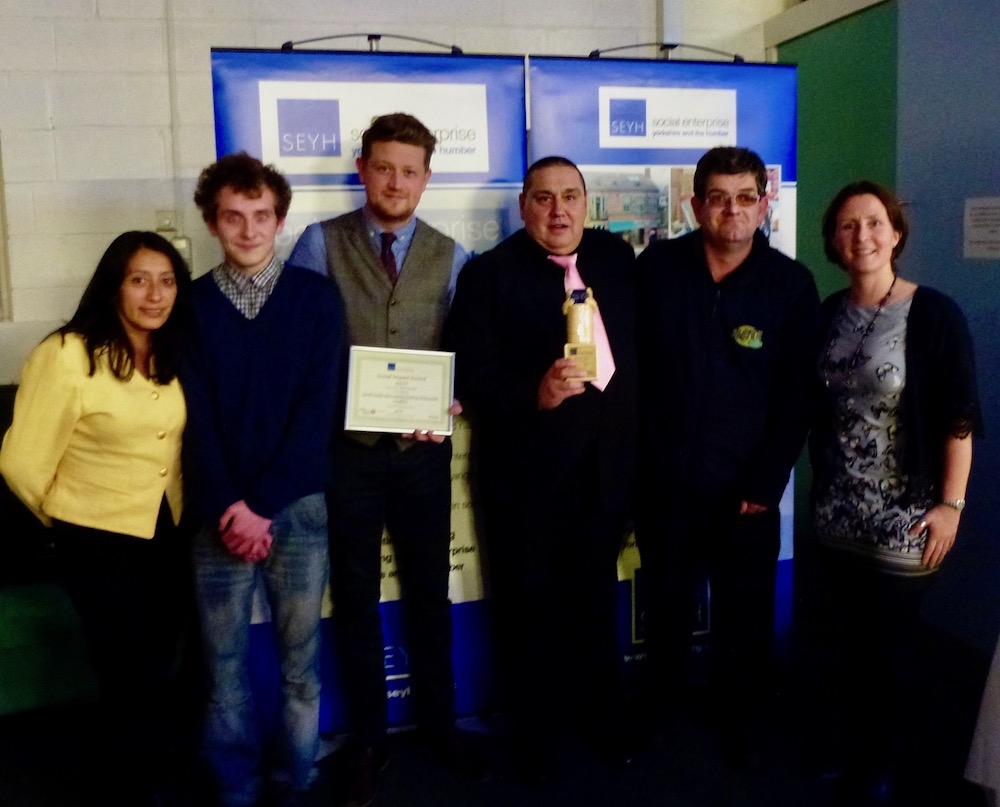 Hunslet-based furniture re-use and café charity SLATE's work has been recognised by Social Enterprise Yorkshire and the Humber (SEYH) at their recent awards ceremony.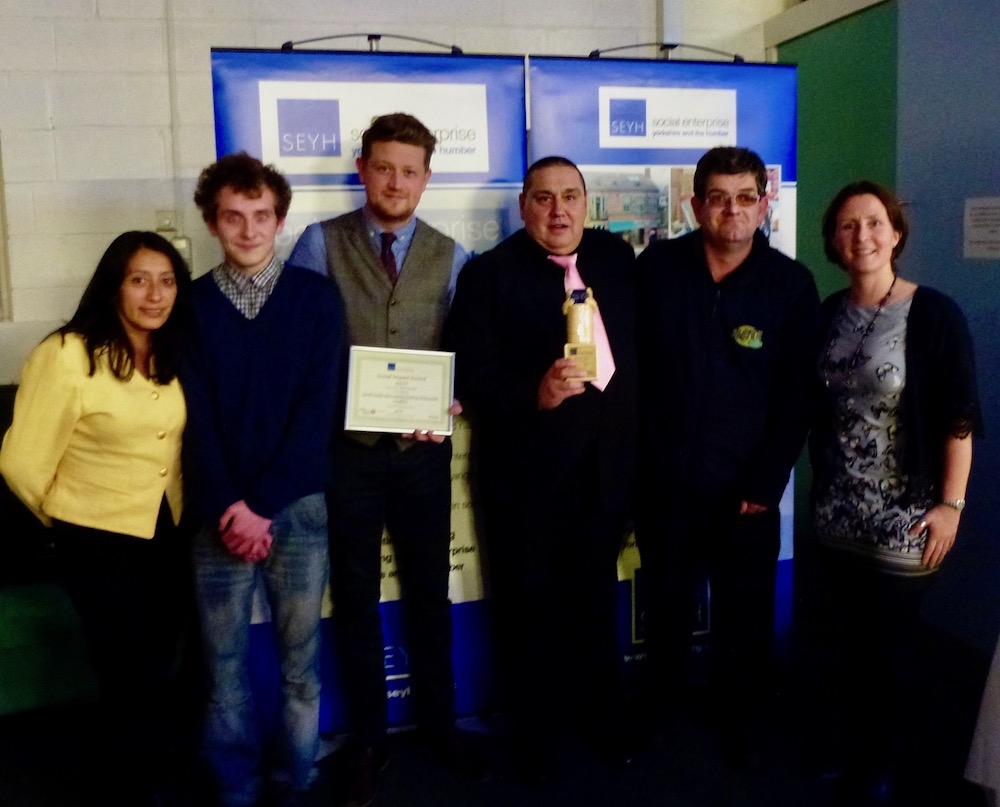 The annual Social Enterprise Yorkshire and the Humber (SEYH) awards took place on Tuesday 7 November 2017 at Burton Street Foundation in Sheffield.
The Social Impact Award went to South Leeds Alternative Trading Enterprises (SLATE). This award recognises the contributions social enterprises make in terms of their social impact and how they can demonstrate the social return on investment of their organisations.
Running businesses in inner city South Leeds SLATE aim to benefit local people socially, environmentally and economically. SLATE has two Feel Good Furniture Shops that sell donated furniture and electricals, two Feel Good Cafes provide quality, homemade food at low prices and a warehouse houses the furniture collection and delivery teams.
All branches help to support people with learning disabilities and mental health issues live productive, meaningful lives further helping vulnerable, long term unemployed people gain valuable work-related skills.
The ever-popular awards event, organised in association with Hempsons, Unity Trust Bank and Big Society Capital, brought together over 100 individuals from social enterprises, charities, public sector departments and businesses alike to celebrate fantastic achievements from across the region.
The dinner was compered by Chair of the All Parliamentary Committee for Social Enterprise, and previous General Manager of SEYH, Alex Sobel MP, also featuring guest speaker Peter Holbrook, Chief Executive of Social Enterprise UK. With the variety and quality of nominees being unprecedented, it was said that decisions around winners in the five categories had proved harder than ever before.
Fellow Leeds social enterprise Seagulls Reuse of Kirkstall won the Social Enterprise of the Year award. Seagulls collect and reprocess household paint products which they then sell to the public.