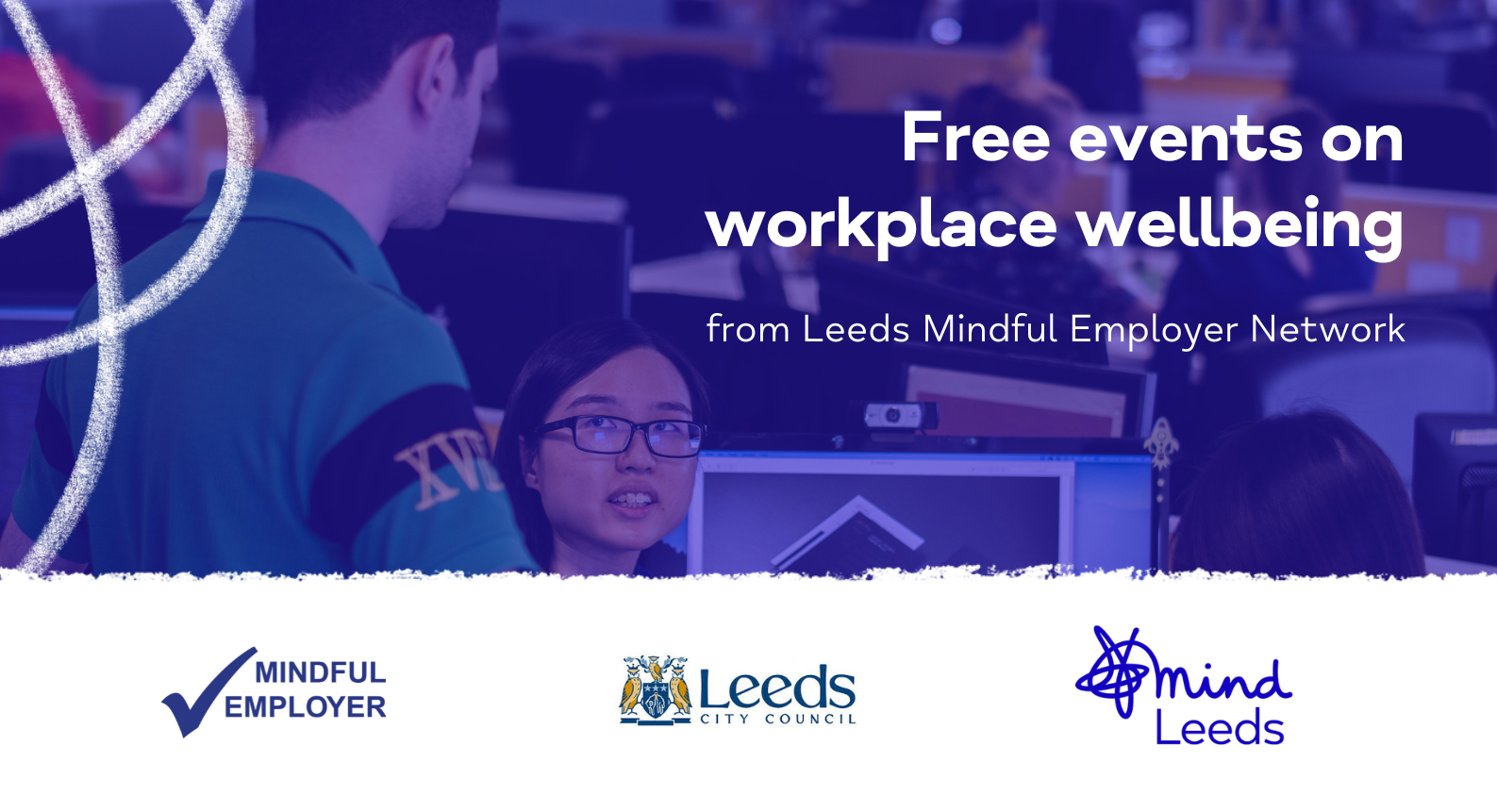 A network bringing local and regional employers together has some free events coming up to help you champion positive mental health at work.
Leeds Mindful Employer Network was established in 2013 and has been promoting wellbeing at work ever since. It is led by Leeds Mind (local mental health charity) alongside a Steering Group of network members. Members are regional employers, business owners and staff from a wide range of sectors and industries. The network seeks to be representative of every part of the local and regional business communities.
The network is particularly looking to attract employers from the South Leeds business community to its upcoming free events.
Leigh Staunton, co-ordinator for the Leeds Mindful Employer Network, said:
"We welcome all businesses – the full diversity of the city's business community, including public, private and voluntary sectors. But we particularly wanted to reach out and invite businesses based in South Leeds to come and join us.
"This is because we regularly monitor our membership and seek to increase engagement with local areas, industries and sectors that are underrepresented. Our priorities are to help reduce health inequalities by responding to the mental health impacts of the Covid-19 pandemic and the Cost of Living crisis. We prioritise engagement with employers, industries and sectors that present the greatest need. These include industries that have a high proportion of low paid staff and are based in areas of high deprivation and recruit a local workforce."
The two upcoming events are:
How to effectively use Mindwell as a tool to support staff wellbeing
Thursday 30 March 2023
10:30am–12:30pm
Online event
Learn more and book your place here: www.leedsmind.org.uk/event/mindful-employer-mindwell
Workplace Wellbeing in Hospitality
Monday 17 April 2023
4:45–8pm
In-person event Belgrave Music Hall (Leeds city centre)
Learn more and book your place here: www.leedsmind.org.uk/event/mindful-employer-hospitality
Got questions? Please email us at: mindfulemployer@leedsmind.org.uk
How to join the network
Complete our sign-up form here.
• Website: www.leedsmind.org.uk/help-for-employers/mindful-employer-leeds
• Email: mindfulemployer@leedsmind.org.uk
• Find us on Twitter, LinkedIn, and our Facebook Group.
This post was written by Emily Cotter

We encourage anyone living or working in South Leeds to use this website to tell their news. You can either use the Create an article for South Leeds Life page, or email us at: info@southleedslife.com
Whilst you're here, can we ask a favour?
South Leeds Life is published by a not-for-profit social enterprise. We keep our costs as low as possible but we've been hit by increases in the print costs for our monthly newspaper – up 83% in the last 12 months.
Could you help support local community news by making a one off donation, or even better taking out a supporters subscription?
Donate here, or sign up for a subscription at bit.ly/SLLsubscribe