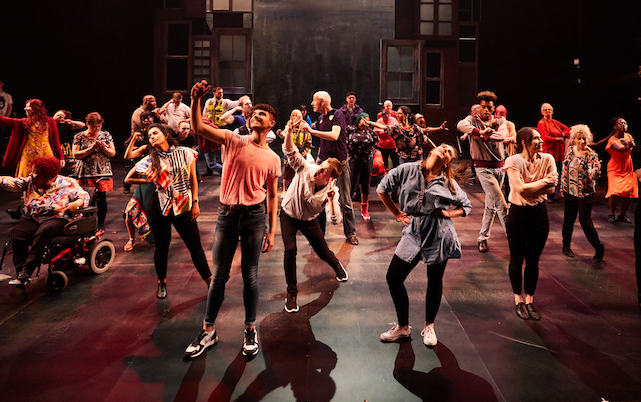 Searching for the Heart of Leeds is a play written by Mark Catley, and directed by Alexander Ferris.
The play, which is more of an experience than a play, takes us on an all-singing, all-dancing journey through a series of short stories based on tales from local residents, past and present, interwoven into the beautiful, over-arching tale of Ben; a young adult who doesn't like "other people". Ben's quest is to find the "Heart of Leeds", by talking to the people, with just three chances to find the correct answer. Ben is helped along the way by a wise, but curmudgeonly, gentleman who provides pointers and clues. He holds the key to answering the question, but does not reveal his own story and identity until the correct answer is found… in the final act.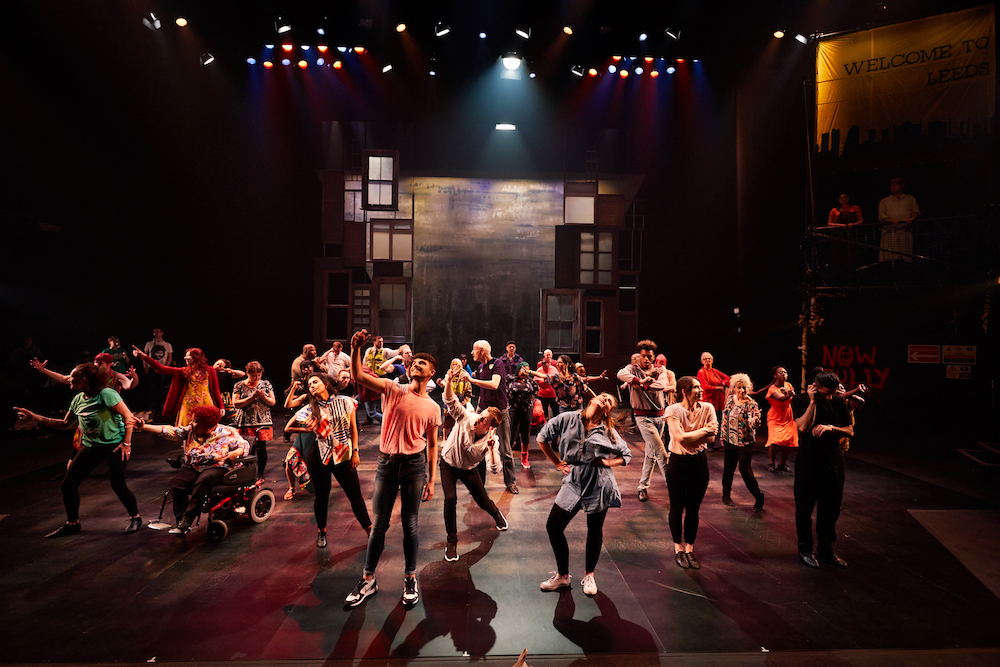 The cast and band are a superb mix of talented performers from the local community; a wonderfully diverse and inclusive representation of the people of Leeds, each with their own unique identity, and tale to tell. Some of the performers portray their own stories, giving the production a real sense of integrity and reality.
Searching for the Heart of Leeds is an emotional, and sensitively produced, journey through Leeds, the suburbs, the diversity of our communities, and the problems the city is faced with. It is a "warts and all" view of the city, but still manages to portray an image of "a city that cares", as Ben describes it. It takes the viewer from laughter to tears and back again in the blink of an eye, as it jumps between tales of humour, sorrow, joy, and loss.
This production is a fantastic achievement for the community and city of Leeds, refreshing and rejuvenating my attitude towards the city. It inspired me to see Leeds from a kinder and more sympathetic perspective, and left me feeling somewhat guilty that I opted for a taxi to the venue rather than starting a conversation at the bus stop.
A thoroughly enjoyable evening, showcasing an array of local talent, including singing, song-writing, dancing, acting, and musical performance. All great, all real, all Leeds!
This post was written by Cath Adamson