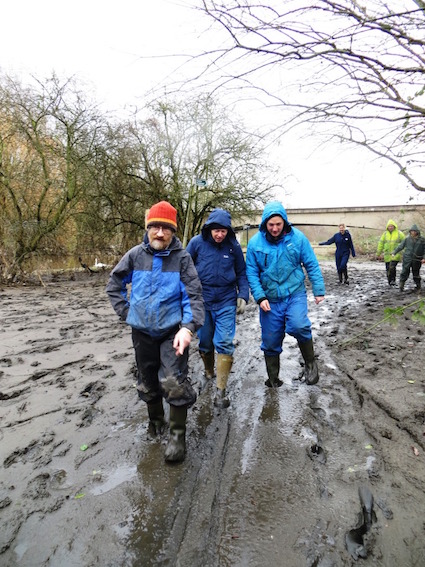 South Leeds community project Skelton Grange Environment Centre is one of 34 projects awarded a share of £80,000 grant funding from a regional fund dedicated to supporting local communities throughout Yorkshire and Humber.
Competition for funding was tough.  Social housing consortium Efficiency North's EN:Able Community Investment Fund received 686% more applications in this bid round than when it first opened in 2012. Bids were received from a diverse range of excellent projects working to support the communities of social housing landlords throughout the region.
Since 1992, Skelton Grange Environment Centre has used the natural environment to offer a range of education, job skills and recreation opportunities for people of all ages. The centre welcomes over 6,500 people a year, including young people joining in with environmental education and play activities, and adult trainees and volunteers leading education sessions and helping with conservation and biodiversity projects. The funding received from Efficiency North has contributed to the Winter Wellbeing in Wellies project which provides regular opportunities for everyone to help out with some practical tasks on the Skelton Grange site.
The EN:Able Community Investment Fund is generated through Efficiency North's procurement frameworks for construction and maintenance schemes for social housing.  The Fund is targeted at local projects that are sustainable over the long term, provide local employment opportunities, encourage self-sufficiency and that will also provide long term benefits for the wider local community, reflecting the 4 strategic aims of Efficiency North's vision.  The fund will open for its next (fifth) round of applications in August 2016.
TCV's Ralph Walker commented: "We're so pleased to have received this funding from Efficiency North which has helped us to put on the very special 'A Winter's Trail' events, with our amazing volunteers getting the site ready and helping to make the installations which can be used for years to come. The funding also helped us with the recent flooding clean-up in Leeds. The Skelton team were able to head out and help our neighbours at Thwaite Mills. We're now looking forward to a packed programme of events in 2016 and would like to encourage the local community to join in, feel good".
Efficiency North's Social Value Manager Paul Mitchell commented, "We're delighted that the message about funding reached right into the heart of communities where it's needed most.  The projects, and the dedication of the people driving them, has once again been awe-inspiring and this time the sheer volume has really impressed us all.  Efficiency North is extremely proud to be able to offer backing and help them become sustainable over the longer term.  We hope to build on the fund's success in future rounds and increase our support of local people living in the communities of our social landlord membership."
For more information about the fund go to: www.efficiencynorth.org/what-we-do/community-investment-fund/   and to find out about The Conservation Volunteers at Skelton Grange please visit: www.tcv.org.uk/skeltongrange.