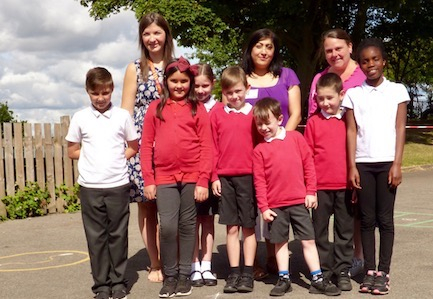 On the closing day for applications here's an entry for the St Luke's CARES Community Awards, submitted by Beeston Primary School PTA. For details of how YOUR community group can enter please click here. The deadline for entries is 5pm today (28 February 2018).

I would like to nominate the Beeston Primary Parent Teacher Association for the South Leeds St Luke's CARES Community awards.
The PTA are a fabulous bunch of parents and teachers who are always looking at various ways of fundraising to give the children of Beeston Primary School that bit extra. Their aim is to maximise and enhance the children's school life by raising money to subsidise school trips and buying new school equipment. Every Child matters at Beeston Primary School and that is what drives the PTA. They are currently fundraising for 'Operation Playground.'
This is a big fundraiser to help get new equipment and colourful floor games for all of the playgrounds in school.  This will help the children to play safely and make friends and most importantly burn off some  energy which will hopefully enable them to work hard and concentrate in class.
I hope you will consider this fantastic project!
This post was written using our Create an article for South Leeds Life page.