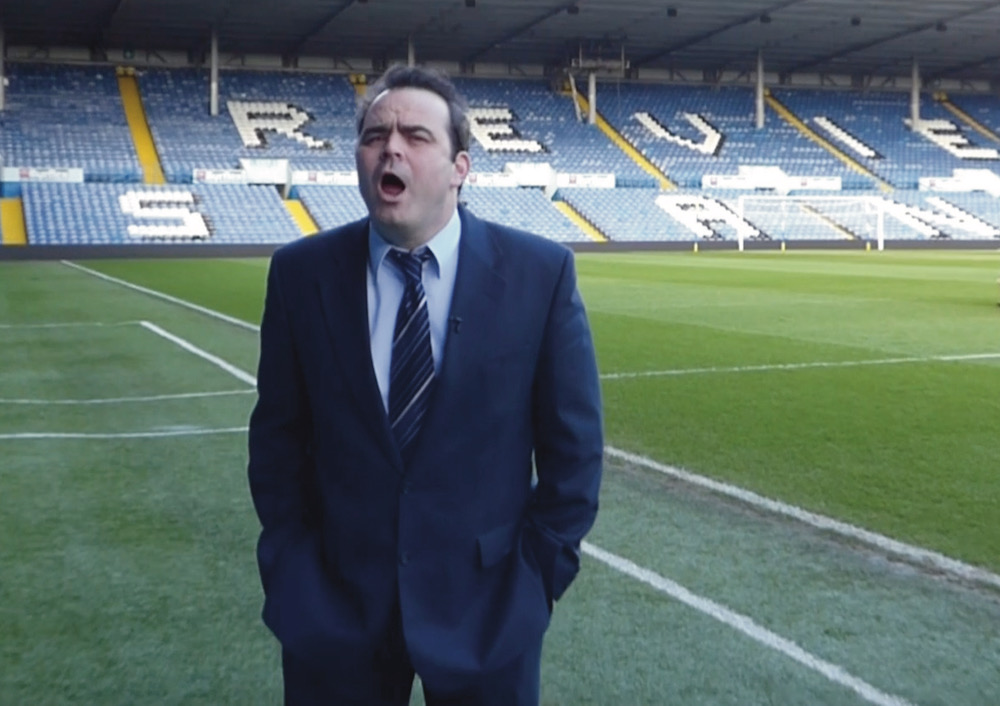 Brian Clough, or at least Luke Dickson who plays him in Red Ladder Theatre's The Damned United, returned to Elland Road to launch the play's latest run in Leeds.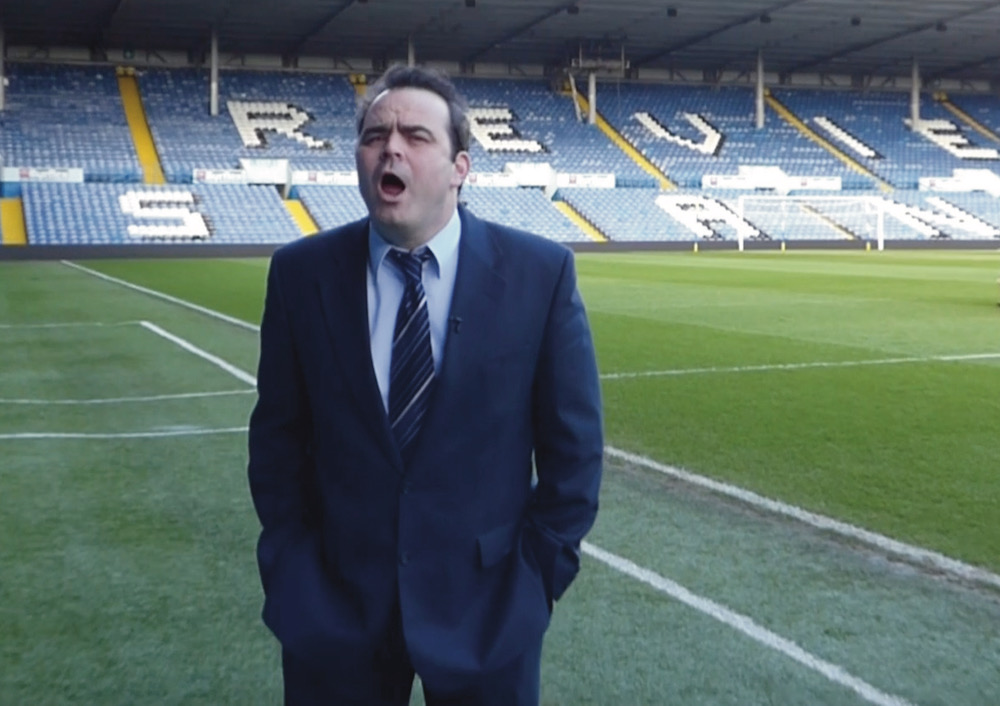 The play focuses on Clough's disastrous 44 day reign as Manager of Leeds United in 1974 and is an adaptation of the book by David Peace. Peace couldn't get a consistent story of those events when researching the book, so he wrote it as a fairytale of what might have been going on in Clough's head. It's a fiction, but based on facts.
Now as then, Clough fiercely divides opinion. Red Ladder's artistic director Rod Dixon explains that
"Clough is Richard III to audiences in Leeds, almost a pantomime villain. When we played in Derby he was Henry V!"
This is how Clough describes Elland Road and Leeds United early in the play:
"I see it from the motorway
Floodlights and stands
Fingers and fists
Sticks and stones
Flesh and bones
Elland Road, Leeds
Hateful, hateful place
Spiteful, spiteful place
They hate flair round here
Hate it and loathe it
Kill it and hang it from the lamposts for all to mock and see."
The Damned united is playing at West Yorkshire Playhouse 27 March – 7 April before heading out on a tour of community venues around the city including including South Leeds. Watch out for further details.
I spoke to actor Luke Dickson about playing community venues.
"I'm more comfortable with those venues: clubs, schools, prisons. I enjoy the challenge of setting up the set in a different space every night. With this play, in Leeds, the atmosphere should be electric."

"Football fans either love or hate Clough. I've tried to find his vulnerabilities, for example when his mother dies. Family is massively important to him. There's a reason he always comes out fighting, is it a fear of failure?"
James Brining, West Yorkshire Playhouse's artistic director says the community tour is very important.
"We've been taking shows out for five years, reaching out to people who can't afford, or wouldn't think to come to the theatre. It's brilliant to bring something to where people feel comfortable.

"If you like football, you'll like this."
If you would like to review The Damned United for South Leeds Life, we have two free tickets for Press Night on Wednesday 28 March at West Yorkshire Playhouse. Please email info@southleedslife.com telling us why you'd like to see the show.