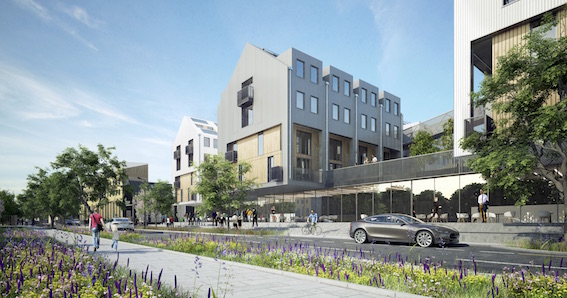 Leeds developer Citu have submitted plans for 204 homes on a site between Clarence Road and the River Aire, close to The Royal Armouries museum in Hunslet. The planning application will be considered by the City Plans Panel on Thursday (6 October 2016).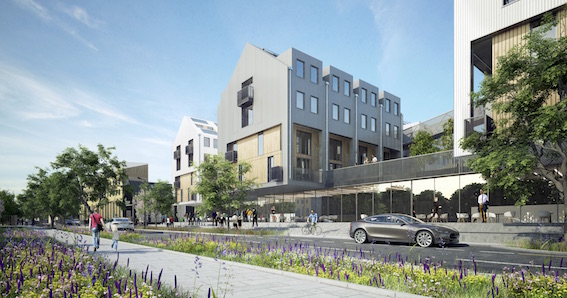 The plans are part of Citu's attempt to create a 'Climate Innovation District' within the 'South Bank' area. The site will be linked by a new footbridge across the river to Citu's existing site at Low Fold on the north bank, where they are currently building 312 homes.
Citu have another live planning application to extend their off-site manufacturing facility for the eco-homes directly across Clarence Road.
Like the Low Fold homes, the flats and houses on Clarence Road will be built to a high environmental standard with very levels of insulation to eliminate heating costs. They will combine a mix of one, two, three and four bedroom properties.
In line with the Council's vision for the South Bank, the site will allow for public access with routes through to the riverside Trans Pennine path, the footbridge and public green spaces.
The site was flooded on Boxing Day 2015 and the plans include raised ground floor levels and flood barriers to the underground parking areas.
You can read the full report here: http://democracy.leeds.gov.uk/documents/s150462/Multi-Level%20Development%20at%20Clarence%20Road%20Hunslet%20Leeds%20LS10%201ND.pdf