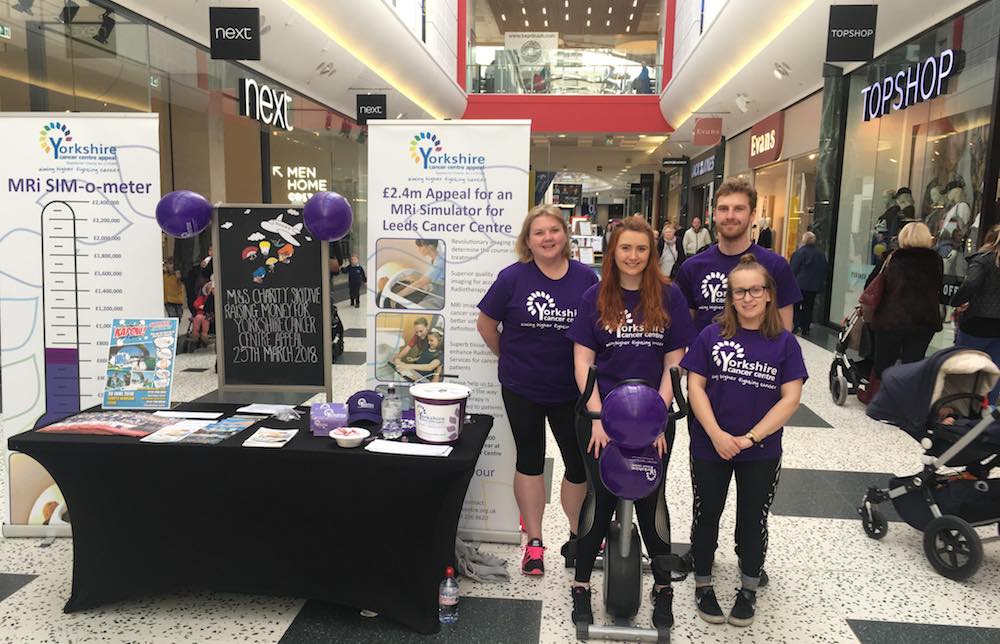 Six colleagues from the M&S White Rose store in Leeds are taking to the skies this March, all in the name of charity.
On Sunday (25 March 2018) team members from Leeds White Rose M&S, Megan Duffy, Megan Reynolds, Ellie Watling, Wesley Crowther, Michael Bell and Paige McCullen will take part in a group skydive to raise funds for the Yorkshire Cancer Centre Appeal, the store's nominated Charity of the Year.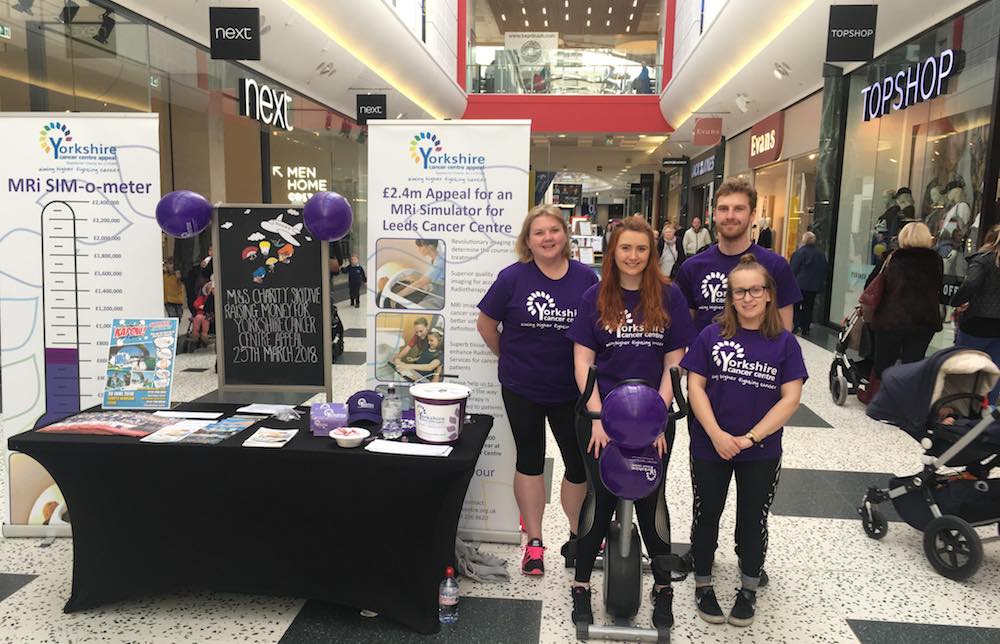 The event is part of M&S White Rose's broader community fundraising efforts to raise £4,000 for the Yorkshire Cancer Centre Appeal in 2018.The M&S team have a personal connection to the charity, which supported one of the store's own, customer service assistant and long-term cancer sufferer, Elaine Crowther, throughout her illness. Elaine, who visits the Centre regularly for treatment and support, convinced her team members of the valuable work the charity does for individuals and families in Leeds impacted by cancer.
Elaine said:
"The Centre provides vital support for me and so many other members of the community. I'm delighted that the team has got behind the Charity so that they can continue the important work they're doing here in Leeds."
Yorkshire Cancer Centre Appeal, part of The Leeds Hospital Charitable Foundation, is the philanthropic charity partner for the Leeds Cancer Centre and helps to fund specialist medical equipment, research and development and patient home comforts. The team at M&S White Rose have already raised over £2,000 since the start of December 2017, through a combination of in-store fundraising and charity events. Most recently the team took part in a charity cycling event, which saw 8 colleagues ride static bikes inside the White Rose Centre for a total of 10 hours in aid of the Yorkshire Cancer Centre Appeal.
Megan Duffy, Food Commercial Manager of M&S White Rose, said:
"We're incredibly proud of how much we've managed to raise already over the last few months for the Yorkshire Cancer Centre Appeal and we'd like to thank all of those who have donated so generously to date. The charity is close to our hearts which is why we've decided to take on such a big challenge by doubling our fundraising target. Although we're nervous to jump out of a plane, we can't wait to raise even more money for such a worthy cause!"
Julie Moody, Director of Communications and Income Generation for the Yorkshire Cancer Centre Appeal added:
"The fundraising efforts and ongoing generosity of M&S White Rose are contributing towards the purchase of a new MRi Simulator for the Leeds Cancer Centre, which significantly improves the clarity of scans and dramatically increases accuracy of radiotherapy treatment. We are incredibly grateful to the team at M&S White Rose and we will definitely be cheering on their latest sky diving effort."
To support M&S White Rose go to:  https://uk.virginmoneygiving.com/fundraiser-display/showROFundraiserPage?userUrl=MandSskydive&pageUrl=1
For more information on the Yorkshire Cancer Centre Appeal and to donate, please visit http://www.yorkshirecancercentre.org.uk/