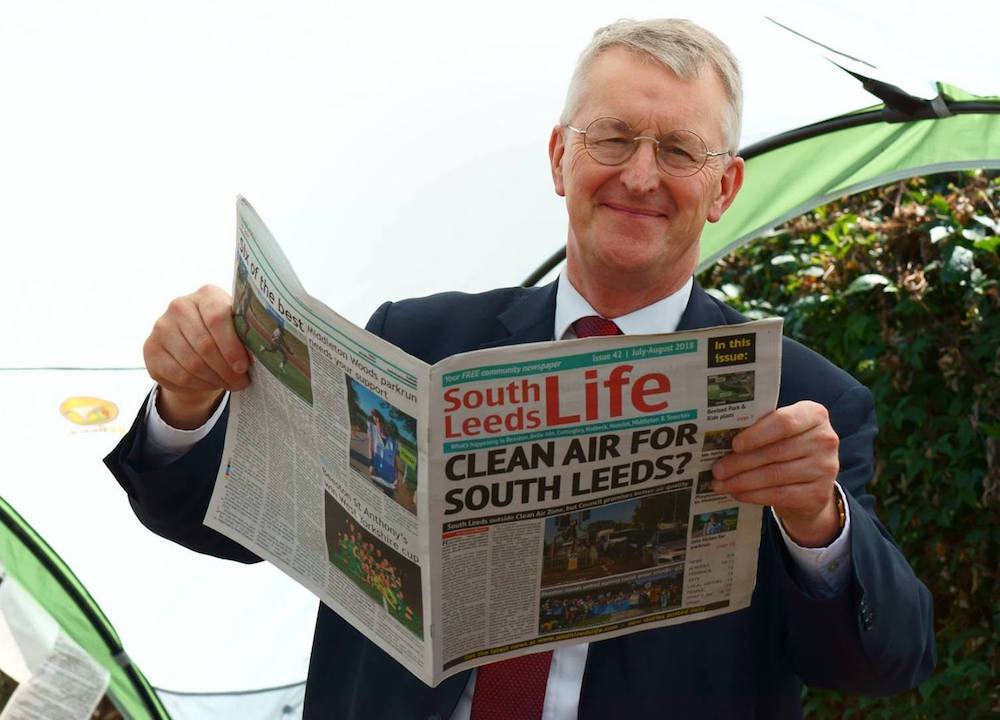 First of all, some good news. Royal Mail has dropped its proposal to close the Holbeck delivery office. I was delighted, if to tell the truth a little surprised, when I heard the news, but this has been a wonderful victory for local residents and Royal Mail staff. They ran such a brilliant and effective campaign, and it shows what we together can do when we put our minds to it, including changing other people's minds!
---
I recently helped to host an event at the House of Commons to promote the city's plans for big improvements to Leeds station. Over 400,000 people work in the city of Leeds every day, and many of them arrive through what is already the busiest rail station in the North of England. When you realise that 31 million passengers use it every year, you can see how important it is to the lifeblood of our city.
Studies by Network Rail suggest that peak usage will increase by almost 50% in just five years from now, and beyond that we will eventually see the arrival of the new platforms bringing HS2 into Leeds. And there are also big plans for HS3 – Crossrail for the North – the proposal to improve connectivity from Hull to Liverpool via Leeds and Manchester.
I hope that as well as giving us a much improved station, all these big changes will also help spur better public transport across the city, including in South Leeds.
We already know how congested our roads have become and what a big problem we have with poor air quality which is harming our health. We really do have to do something about this which is why park-and-ride schemes and action to take the most polluting vehicles off our roads are so important.
Car manufacturers are now waking up to the fact that they will have to turn the cars they make into electric vehicles. This will be an important part of making progress towards cleaner and better connected cities but I remain of the view that a supertram system – carriages on rails – is what we need for Leeds. If you look around other comparable cities in Britain and Europe they already have something like this and we need to think big as a city to make sure we get the same.
---
While we're on the subject of transport, I suspect we were all delighted to see that the RMT has been able to suspend its strike action on Northern Rail following the company's decision to offer the guarantee of a conductor on all trains, including the new fleet, for the duration of the current franchise.
I was well aware, as were the staff, of the effect the prolonged strike action had on passengers, but in the end a safe railway needs to have two people on each train to deal with emergencies and help us as travellers. That's why I backed the rail workers in their campaign and I'm glad that Northern has seen sense.
---
Finally, I was delighted to see that Leeds City Council recently held a Civic Reception in honour of the Hunslet Club and its members. It really is an inspirational place which offers opportunities to the young people of South Leeds and their families every day of the week.
Each time I go into the Club, you can feel the great atmosphere and the sense of purpose. Dennis Robbins and his dedicated team deserve enormous appreciation from all of us for what they have achieved. The Club represents the best of South Leeds and long may their great work continue.