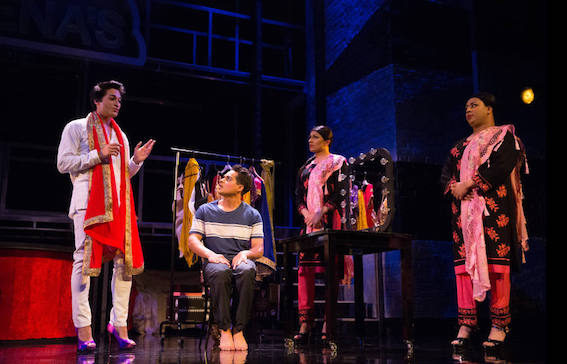 Delving into the world of Asian drag queens, but revealing some universal truths, Miss Meena & The Masala Queens is an ultimately uplifting play brought to West Yorkshire Playhouse by Rifco theatre company.
The play tells the story of Miss Meena who runs a drag club, through the eyes of Shaan a young man forced to leave home who seeks shelter at the club. It raises the many challenges and contradictions faced by the LGBT community: hiding who you really are, family estrangement, performing for 'straights'.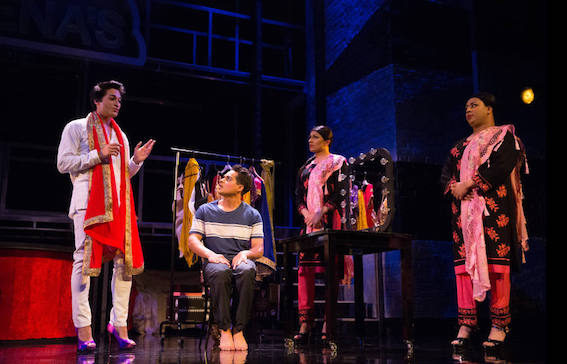 If that sounds a heavy topic for a night out, the mood is lightened by slapstick interludes as we watch two builders try to turn themselves into a drag dance act – the Masala Queens. Vedi Roy as Pinky and Harvey Dhadda as Preetho turn in a terrific Chuckle-Brothers-like performance.
There's a tremendous honesty to the story and the emotional heart is held by Miss Meena, another fine performance by Raj Ghatak.
As a touring production, it seemed to struggle with the enormous stage in the Quarry Theatre, but it grew in confidence and colour as the performance worked its way through its first night in Leeds.
This being a play about drag queens, it has a rousing musical finale, which had the audience clapping along.
This review was put together after a discussion with readers: Sarah Atkinson, Wendy Breakwell, Shammim Mahmood and Hanne Talbot, who attended press night with me as part of the South Leeds Goes To The Playhouse free ticket scheme.
Miss Meena & The Masala Queens continues at West Yorkshire Playhouse until Saturday (17 June 2017).