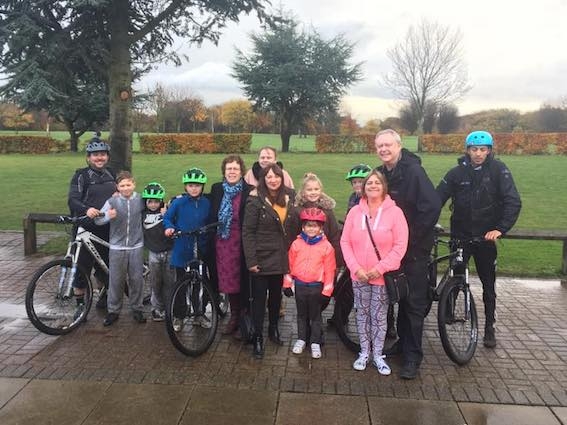 Proposals for a new Urban Bike Park in a popular south Leeds green space have been welcomed by Middleton Park councillors.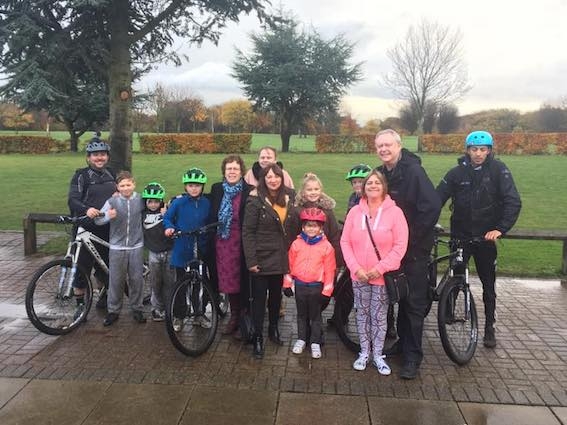 A report to be tabled to Leeds City Council's executive board next Wednesday (22 March 2017), is seeking the go ahead for a new cycling hub at Middleton Park. If approved, the park will be given a wide ranging refurbishment which when completed will feature;
New, family-friendly cycling trails.
Development of a 6km Cross Country Mountain Bike Trail which will be accessible to members of the public for casual use and for cross country mountain bike competitions
Creation of a 'Skills Zone' which will provide visitors with a range of fun and exciting cycle trails and tracks which focus on the progressive development of fundamental bike handling skills and techniques. The Skills Zone will feature a  BMX 'Play Track', dual slalom course and 'flow trails' aimed at developing a riders technical skills and a scaled down 'Balance Bike/ Mini Pump' perfect for less experienced riders.
Transform and expand the former golf clubhouse building and provide extra space for community activities to tie in with park cycling offer. This will include the clubhouse being used as a café, shop, for bike hire and a bike maintenance workshop.
New and upgraded pedestrian footpaths and additional car parking along with improved and safer site access for people visiting the site.
Installation of bike storage on site and a bike wash down facility.
Improvements to footpaths, parking and access to the park, including a pedestrian crossing over the Ring Road.
Middleton and Belle Isle Councillors Judith Blake, Kim Groves and Paul Truswell said:
"The important role that parks play in the day-to-day lives of people in our communities cannot be underestimated. As councillors, we are determined that the council and city continues to ensure that our green spaces can be enjoyed by all generations for many years to come.

"The proposal for an urban bike park at Middleton Park is very exciting and promises to be a fantastic addition to this green jewel which already attracts approximately over two million visitors per year.

"Cycling is already establishing itself at the park through a number of organised events, and with hundreds of local children enjoying organised rides during school time and at weekends.

"Once the bike park is completed, there will be something to offer cyclists of all ages and experience including a designated mountain bike trail, skills zone and pump track and mini pump facilities. These will sit alongside wider improvements, including a pedestrian crossing over the ring road, refurbished footpaths, an extension to the car park and improved access in the park.

"We would like to offer a big thank you to our hard working parks team and partners British Cycling and Sport England, who have provided generous funding to help make the ambition of an urban bike park at Middleton Park a reality."
John Mills, head of cycling development at British Cycling, said:
"One of the great things about cycling is the opportunities it presents to people to get outdoors and enjoy the beautiful countryside and green spaces this country boasts.

"We believe the Leeds Urban Bike Park project will lead to the development of a high quality and sustainable MTB venue which will be easily accessible to a large number of people. The new facility will provide opportunities for recreation, coaching and competition for all ages and abilities, who otherwise would not have the realistic chance due to the proximity and accessibility of existing MTB trail venues."
Brian Whaley, Strategic Lead Planning and Programmes from Sport England, said:
"We are delighted to be supporting the development of Middleton Park, creating a unique, safe and high quality facility for people of all ages and abilities. The Urban Bike Park will benefit people in Leeds to become more physically active and we are confident it will become a destination for cycling and other outdoor activities for years to come."