Result:
Social Democratic Party GAIN
Elected: DIXON Wayne Alan
| Candidate | Description | Votes |
| --- | --- | --- |
| ADEYEMI Taiwo Funmilayo | The Conservative Party Candidate | 408 |
| ARBUCKLE Jude Patrick | Liberal Democrats | 82 |
| ASQUITH Kay-Lee Anne | Green Party | 207 |
| CHAMBERS Peter | Labour Party | 1,910 |
| DIXON Wayne Alan | Social Democratic Party | 2,687 |
| | |
| --- | --- |
| Electorate: | 20,248 |
| Turnout: | 26.3% |
| Spoilt ballots: | 23 |
Here is a list of all the candidates standing in Middleton Park ward for election to Leeds City Council on Thursday 5 May 2022.
We have contacted all the candidates to ask them about why they are standing and what their policies are. We will publish their answers as they send them in so keep checking back to compare answers and make your choice.
We also held an online husting meeting on Wednesday 27 April which you can watch here:
Taiwo Funmilayo
ADEYEMI


The Conservative Party Candidate
Address in Leeds*
Local Educator, not a Politician!
I am Taiwo Adeyemi, your local Conservative Party candidate who is passionate about Middleton Park Ward.  My main priority is to ensure we remain a thriving community amidst the challenges we face as a nation. I am determined to use my experience of living and working within the ward to positively improve local issues:
Crime and Anti-social Behaviour
I will actively listen to the local people and deal with these issues by working with the local police to make a difference in communal safety and security.
Senior Citizens
Encourage mentoring programmes that would help foster deeper relationships between our senior citizens and young people.
Fly-tipping
I look forward to working with the council to ensure that the local people are empowered on actions to take on preventing and reporting this offence.
Young People and Education
Establish bespoke programmes and services through the involvement of members of the community (educators, businesses, and parents) to help equip young people with the life skills needed to be successful in life.
Work diligently with schools and the council to ensure that young people and their families are supported to help them achieve academic excellence.
Jude Patrick ARBUCKLE
Liberal Democrats
209 Hall Lane, Horsforth, LS18 5EG
Kay-Lee Anne ASQUITH
Address in Leeds*
I've lived in Middleton Park ward for 12 years, and in south Leeds all my life. I love it here – but I'm also aware it could be much better. Having three children at local schools, and another newly-born, I'm determined they grow up in a clean, safe, happy environment, in an area they're proud to call 'home'.
I and the local Green Party team are active in our community, passionate about working with other locals to make a difference. I'm on the board for BITMO, and am pushing for a big home insulation programme for our community. We're hands-on tackling flytipping and litter, year-round.
We're working with food banks and community appeals to support local people. We co-run the popular 'South Leeds CRAP' FB group (to enable people to share unwanted resources and furniture), and also the Big Bike Fix. We're doing edible community gardening. We volunteer at local events, and are supporting local schools with sustainability projects. We're helping local people with neighbourhood issues, like anti-social behaviour. And more!
I haven't got all the answers for what's wrong with our society and community, but I've bucket-loads of energy, and a deep commitment and massive determination to get things done!
Peter CHAMBERS
22 Throstle Avenue, Middleton, Leeds, LS10 4JJ
I'm proud to live in Middleton, and it would be a humbling opportunity to represent the people of both Middleton and Belle Isle on the council.
As a key worker in the adult and social care sector during the pandemic, I supported many families throughout a difficult period – many of whom had already suffered a decade of government funding cuts.
Through my volunteering and other community work, families have shared how tough life has become for them but also their hopes for the future.
That is why I put myself forward to be a Councillor – to facilitate our communities aspirations.
Whether this is to improve job opportunities for our young people, green spaces, access to facilities for older people or to make our communities cleaner – I know the priorities of Middleton and Belle Isle, and I will be an advocate for them.
Tel: 07552 016585
Wayne Alan DIXON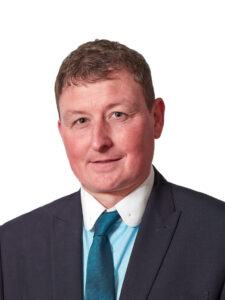 Social Democratic Party
39 Shelldrake Drive, Middleton, Leeds, LS10 3NB
I've lived in Middleton and Belle Isle all my life.
I'm born and bred here, went to school here and my wife and I are raising our family here.  I know both areas issues really well and I'm dedicated to making our neighbourhoods better for all of us
I work with the NHS supporting people with mental illnesses into employment. I've spent 20 years of my life volunteering – trying to make a difference locally – for charities and organisations like Middleton Park Football Club and for Middleton Elderly Aid.  I know with access to council officers and hard work I can make positive changes to the area.
Anti-social behaviour, littering, dog fouling, lack of council housing and more have been issues for generation – we need a new direction. My party won't tell me how to vote, meaning I'll make decisions with compassion, understanding and in the interests of local people.
I could easily talk about how the big parties have failed us – but we all know that. This year we can vote positively by choosing someone with a track record of addressing local issues and working hard all year round.
Vote SDP, Vote Wayne Dixon.
*In England, if a candidate has requested not to make their home address public, the relevant electoral area in which their home address is situated (or country if their address is outside the UK) will be provided.