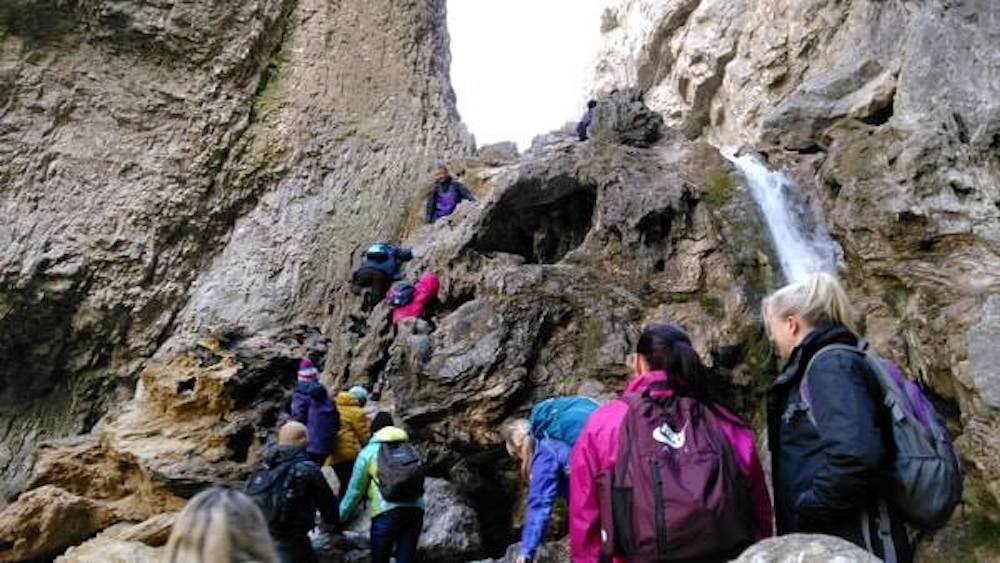 There were plenty of tired feet this Palm Sunday after the South Leeds Hiking Group made strides in Malham yesterday (13 April 2019), hiking via the Janet's Foss Waterfall and Gordale Scar. The group included a number of local youngsters who bravely tackled the climb up the Gordale Scar waterfall!
The group had a magical time descending via the limestone paving at Malham Cove which was used in one of the Harry Potter movies – we will leave it up to you to spot which one.
Ian Swithenbank and John McKee organised and led the hike and will post information about any future hikes on the Facebook Group 'Leeds South Hiking Group'. The next planned trip is to Wales on Saturday 20 July.
Everyone is encouraged to come along just make sure you have a good solid pair of hiking boots!
Main Photo: the group tackle Gordale Scar. Photo: Marret Neffe