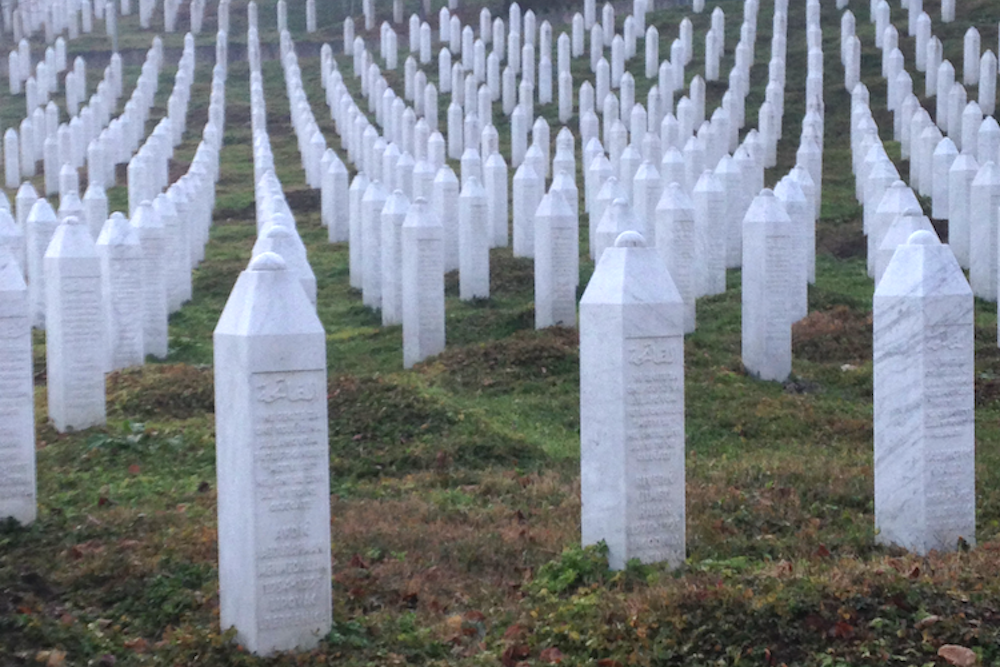 The Lord Mayor will lead the city in remembering the 8,372 victims of the Srebrenica Genocide this Sunday (11 July 2021) in a civic commemoration event marking the 26th anniversary of the genocide.
The theme of this year's day is 'Rebuilding Lives' with events across the United Kingdom aiming to remember the victims of Srebrenica and shine a light on the plight of the two million people who were displaced during the genocide and ethnic cleansing in Bosnia in the 1990s.
Uniting with leaders from Leeds and Bradford Council, the Lord Mayor, Cllr Asghar Khan will lay a wreath on the Civic hall steps in order to commemorate the victims of hate and to reconfirm both cities pledges to tackle hatred and prejudice wherever and whenever they encounter them.
The Lord Mayor will be joined by the Lord Mayor of Bradford, Cllr Shabir Hussain, Cllr Jonathan Pryor, Deputy Leader of Leeds Council and Cllr Salma Arif, Executive Member for Public Health and Active Lifestyles at the private ceremony of remembrance.
Two window boxes created by Shakespeare and Brudenell primary schools, that commemorate the victims of the Srebrenica Genocide will also be present at the wreath laying, unfortunately due to the ongoing coronavirus pandemic pupils from both schools will be unable to attend the event and instead will be reflecting at home.
The event at the Civic Hall is part of two days of events of remembrance across West Yorkshire. The Lord Mayor will accompany the two window boxes to Bradford on Monday 12 July and will represent the city of Leeds and the pupils of Shakespeare and Brudenell primary schools in the wider commemoration of the victims of the genocide and the sharing of messages of remembrance and hope.
The Lord Mayor of Leeds, Councillor Asghar Khan, said:
"Remembering the Srebrenica Genocide allows us to reflect on important lessons around the necessity of combatting hate and division in all forms. It is important that as a city we continue to champion diversity and commit to our shared responsibility to ensure that everyone feels safe and is safe in their communities, regardless of their race, faith or nationality."
Cllr Jonathan Pryor, Deputy Leader of Council and Executive Member for Economy, Culture and Education, said:
"Sunday marks the annual National Srebrenica Memorial Day and it is important to remember the pain and suffering caused by the Srebrenica genocide and to reflect on the lessons learnt. We must continue to strive to remember the events and continue our work in making Leeds an inclusive city where everyone feels welcome."
This post is based on a press release issued by Leeds City Council
Photo: The Srebrenica Genocide Memorial taken by Cllr Gohar Almass