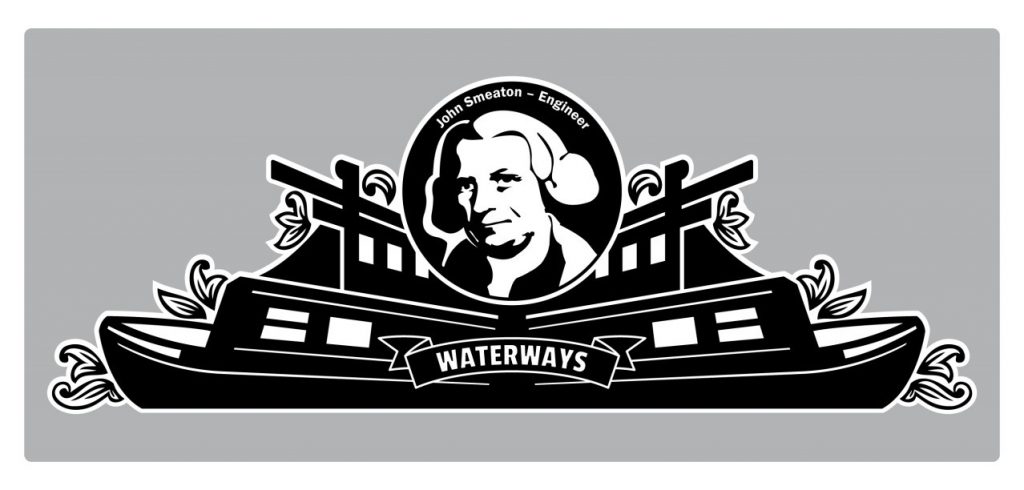 Two new artworks are to appear on the Leeds waterfront later this year after successfully making bids to a new fund.
Applications by the Canal & River Trust and Canal Connections CIC have been approved to proceed after being backed with funding support from the new Waterfront Enhancement Fund, set up last year by Leeds City Council and the Chamber of Commerce to help transform the waterfront of Leeds city centre with culture at the heart of its development.
The capital fund is open to activities which will enhance the waterfront by making it more accessible and attractive, with projects needing to be at least match-funded by those applying.
Applications for the next round of funding are now being actively encouraged, with the deadline for bids on Thursday 21 March 2019.
From the first round of bids put forward, the Canal & River Trust is to create 'The Heroes of Leeds', an installation of eight panels along the path next to the River Aire in the South Bank between Crown Point Bridge and Leeds Dock. The panels will feature different themes linked to some of the city's most famous names, with the project being awarded £7,000 from the Waterfront Investment Fund to support funding of £9,750 from the Canal & River Trust.
The Canal Connections CIC project is to install the 'Grey Heron photoreal mural' on the north bank of the river, next to Centenary Bridge (near Brewery Wharf). The mural will be at water level, with its appearance changing from when it is submerged to when it is above the water line. The project has been awarded £2,000 from the fund, matching the same amount from Canal Connections CIC.
The Waterfront Enhancement Fund supports the broader Waterfront Charter put forward by the Leeds Chamber of Commerce and partners last year, which encourages landowners and stakeholders along the River Aire through the city centre and South Bank to commit to working together to maximise the potential of the waterfront and its connectivity with the city centre and neighbouring communities.
Culture has a key role to play, with the charter supporting local communities and celebrating their diversity, rethinking public spaces into attractive and welcoming places where art and culture can thrive.
Leeds City Council executive member for regeneration, transport and planning Councillor Richard Lewis said:
"We are pleased to be supporting these two new artworks as they are ideal examples of what the Waterfront Enhancement Fund was set up to do – to make the riverside a more welcoming place through attractive art and culture. We look forward to seeing these two works installed, and would encourage more bids to be submitted as these two projects are just the start or what we want to do and see."
Tim Waring, Director at planning consultants Quod and Chair of the Chamber's Waterfront Group, said:
"We are delighted to see the first round of investment into Leeds Waterfront projects going ahead. This part of the city centre has enormous potential as we demonstrated in our 2017 report and the creation of this fund by Leeds City Council is testament to the great collaboration which is now taking place. The next round of funding is open and we would encourage all waterfront land owners, tenants and cultural and creative organisations to get involved and bring your ideas to us."
For more information visit www.leeds.gov.uk/wef or email wef@leeds.gov.uk
This article is based on a press release issued by Leeds City Council