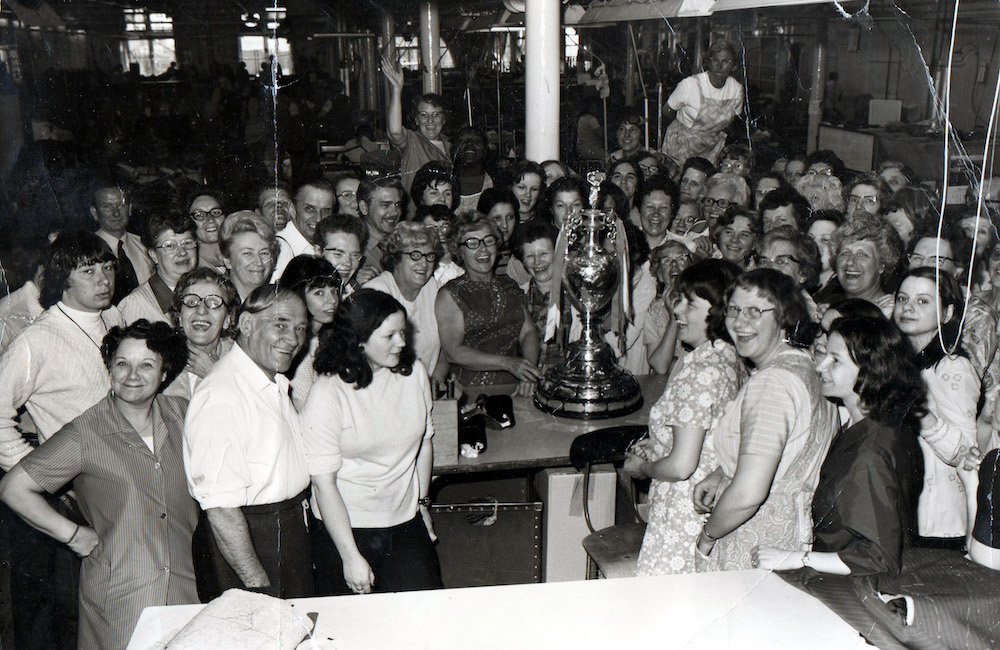 The Leeds Libraries service is encouraging residents to become heritage detectives and help solve picture puzzles from the past.
The Local History team is appealing for public help to identify thousands of unknown faces and locations in the city's online photographic archive. Heritage images include the 1959 Burley Road Primary School swimming team, the Blue Aces jazz band playing in the 1930s, and the 1989 Leeds West Indian Carnival and a mystery factory mural in Hunslet:
The recently revamped Leodis website features thousands more mystery photographs and Local History Librarian Louise Birch and her team have picked out some of the most intriguing images that they hope to shed light on. These include everything from group shots of factory workers to community events, street scenes, shops, and celebrations.
Launched in 1999, the Leodis website is a vital resource for anyone researching their local or family history and brings together over 62,000 images from the 1860s onwards. The website already features over 40,000 public comments, which is essential aid for the Leeds Libraries team in identifying the stories and facts behind each picture.
Andrea Ellison, Chief Librarian, Leeds Libraries, said:
"Comments provide a way for people who have lived in Leeds or visited the city to contribute their own experiences to the historical record; creating a rich tapestry of voices not always heard in conventional accounts of the past."
Councillor Mary Harland, Leeds City Council's executive member for communities, said:
"Leodis is a vital local and social history resource for our city. We hope that the public will continue to share memories and get involved in the amazing work Leeds Libraries do to preserve the city's collective memory for future generations."
Visit leodis.net to search the site by date or keyword or browse a selection of mystery images at leodis.net/CanYouHelp. People can also get involved on social media by tagging @LeedsLibraries.
This post is based on a press release issued by Leeds City Council
Main Photo: Hepworths Ltd staff with the 1974 football league trophy