Leeds City Council Housing Leeds is celebrating success.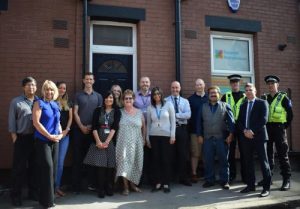 Branching out into the community, the Support Hub @Holbeck is now open!
Council services, such as housing, street cleansing, customer services and employment support can now be found Tuesday to Thursday at 5 Recreation View in the heart of Holbeck.
The Police and other support services such as Blue Apple Training, Holbeck Elderly Aid and Touchstone will also be present at the Hub to support local residents.
The Hub was kindly opened by Cllr Angela Gabriel, Cllr Gohar Almas and Cllr Andrew Scopes last week. Come and down and make an appointment!