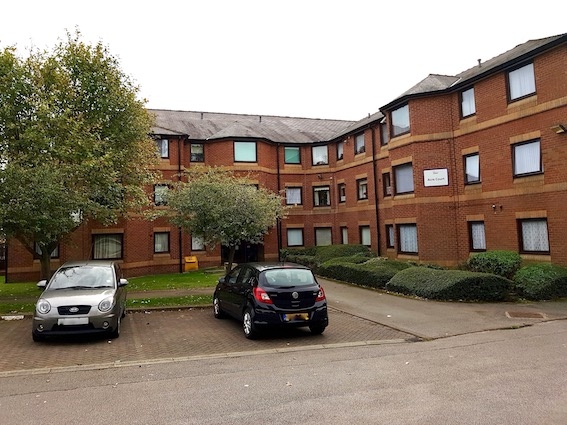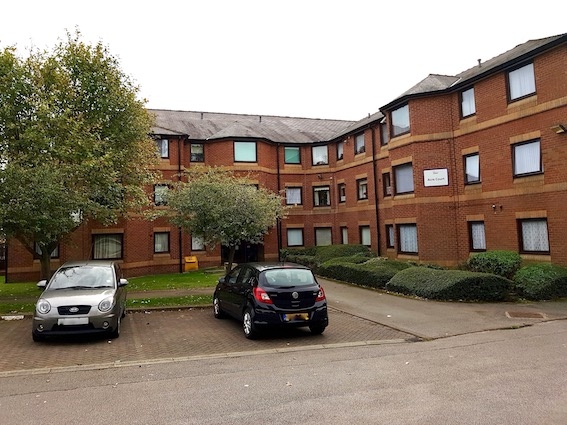 On Monday (9 October 2017) I will have been in my new flat at Acre Court for 3 weeks. Acre Court was built in 1990, so it's very modern. I moved from Belle Isle TMO sheltered housing, where I've lived and met many new friends over the last 6 years.
Most of these friends are from BITMO's GATE and from the Cross Flats parkrun.
Things moved fast when Alison (manager of Acre Court) e-mailed me to say a flat had become available on the second floor of the complex.
I went to view the flat, and immediately told Alison, if still available I would love the flat.
There was a few things to move out of the flat before I could sign up and move in, so I made an appointment for the week after to sign up, and get the keys. This suited me as I had booked a holiday for the first time this year, and needed to get away for a bit.
On the day I signed up for the flat, my car was already full of things to allow me to gradually move smaller things in over that week. Exactly a week later, I moved in after getting a friend to move all of the big stuff for me.
I needed to move, as my memory has got worse and needed to move where I will get more support when I need it. Had I left it for a year, maybe I would have had to rely on others to help me move in. You never know how Dementia is going progress.
Alison, told me about a few things that go on at the Court on a weekly basis. Although not a lover of Bingo, this is played in the Recreation lounge I think three times a week.
The lounge is open to residents to go and have a chat or read at your leisure. Just off the lounge is a computer room and a Library.
There is a small kitchen where on bingo nights for example, you can make your self a cuppa. We have a hairdresser on the first floor who calls once a week to cut people's hair.
We have a communal garden where we can sit out in warm weather (see video below). There's also is a on-site laundrette on a rota system, or you can use on an evening or weekend, when no rota in-place.
The lounge is to undergo a refurbishment in the near future. Gradually over the last three weeks I have met some of the lovely residents and our Court (very busy) cleaner, Wendy.
On one evening after a night out, I arrived back at the Court about 10pm and was surprised to see two ladies in the recreation room having a drink. As I made my way up in the lift another lady was on her way down to the lounge and said why don't you come and join us, so I did. They had been playing Bingo and decided to have a drink afterword's. I understand this is a regular thing, and why not. I have joined then a couple of times since.
Since moving to the Court, I have made myself known to Sam, Michelle and Sarah at the Middleton Elderly Aid Centre, just across the road from Acre Court. I've already been for lunch at the centre and on Wednesday for a bacon sandwich and coffee.
Sam is eager for me to set up a walking group with her to run from the centre and will start in the Spring next year.
The only day available for the new walking group will have to be Wednesday, as on other days the centre is busy with lunches.
So if you want to join us in either Middleton or Belle Isle let me know. The walks are Dementia Friendly.
Sam of Middleton Elderly Aid wants me to go on a First Aid course before I start the new walking group, I'm of course happy to do that.
I will continue to run the walking group at BITMO GATE, but will move to a Monday from January 2018, and will run from 11am to 12pm. I have spoken to Carla, of BITMO GATE and is happy with the new arrangements, although Carla hoped I was not taking on too much.
I will continue with the South Leeds Life News Café on a Friday at BITMO GATE, this has been scaled down a bit, but will try my best to get down when I can. Also still be part of Julie's Ancestry group on a Monday. I will still blog for BITMO GATE at their events, and take photographs.
Also from time to time will get events from BITMO to appear in South Leeds Life Newspaper, subject to the Editor's decisions.
Peter Smith has also spoken to Sam regarding setting up a Memory Café at Middleton Elderly Aid, and they both want me to get involved, I'm happy to do that.
You will see me out and about in Middleton as I'm taking over delivery of South Leeds Life newspaper in the Middleton area from November.
If anyone wants to deliver the South Leeds Life newspaper in Belle Isle (my old round) once a month please get in touch with me or Jeremy.
So finally thanks must go to all the residents, Alison and Wendy of Acre Court for making me most welcome and my friends in Belle Isle, believe me you don't get rid of me that easy, see you all soon.
Please see video of Acre Court Garden below.